Magazine
Almost Married – Katie and Ryan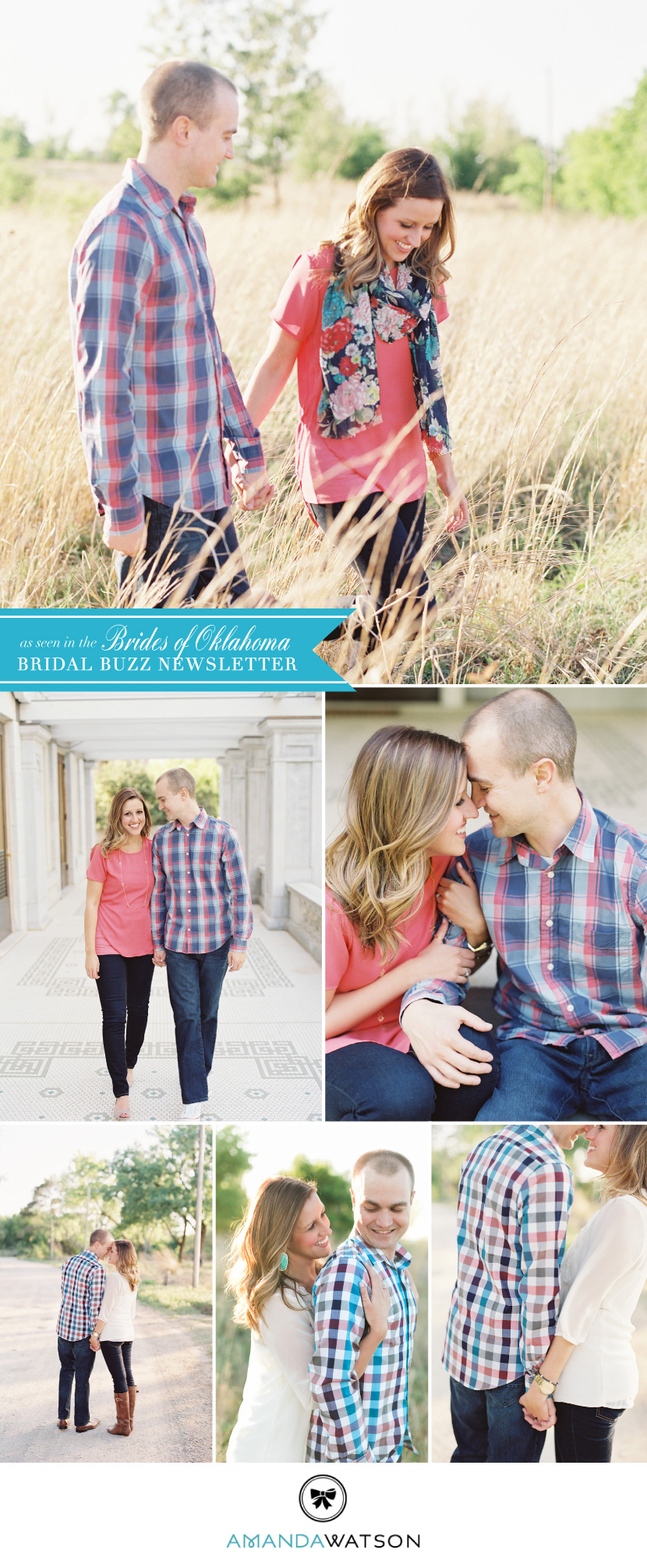 We hope you caught this month's Bridal Buzz eNewsletter! If not, be sure to sign up to have it delivered straight to your inbox each month! This month, we featured an adorable duo captured by Amanda Watson Photography! The happy couple will tie the knot this August! Be sure to read their sweet story below.
Katie and Ryan are college sweethearts and knew they were meant to be when they were introduced through mutual friends at the University of Oklahoma. 

Knowing that Katie loves everything about the Christmas season, Ryan planned the perfect proposal to make all her dreams come true. Ryan visits his family in Chicago every year around Christmas, and last Christmas he invited Katie to come along. One evening, the couple headed downtown to see the beautiful Christmas tree at Daley Plaza. After posing for pictures in front of the tree, Katie was shocked when Ryan knelt down on one knee and proposed! She cried and immediately said, "Yes!"
Katie and Ryan will tie the knot in August with the help of the talented Emerson Events. Cheers to the happy couple and special thanks to Amanda Watson Photography for capturing their adorable engagement photos!
Other Local Vendors: Emerson Events