Archive
B.C. Clark Jewelers OKC is For Lovers Giveaway!

by Brides of Oklahoma August 25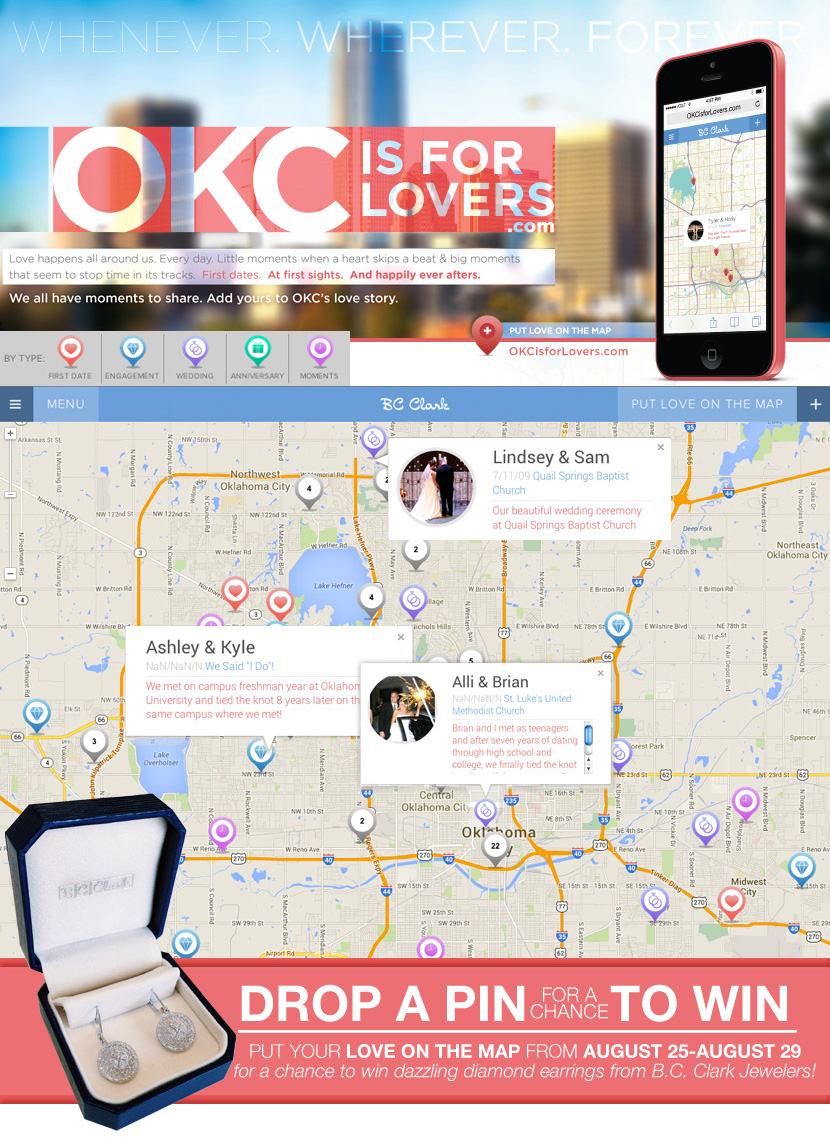 Love happens all around us – every day. Little moments when a heart skips a beat and big moments that seem to stop time in its tracks. B.C. Clark Jewelers wants you to help build a visual record of these moments so we can show the world that OKC is for Lovers! OKCisforLovers.com is a digital manifestation of the memorable moments that happen all around us. From the first kiss to the proposal and all the memories in between, put your moment on the map and be a part of OKC's love story!
And did we mention that B.C. Clark Jewelers is giving away a beautiful pair of diamond earrings to one lucky winner who shares their special moment on the map!? Entering couldn't be easier – simply use the form below to "like" B.C. Clark on facebook, enter your email, then visit www.okcisforlovers.com and pin a memorable moment on the map. You have until Thursday, August 28 at 8 pm to enter, so good luck and happy reminiscing! A winner will be announced on the blog on Friday, August 29th! Cheers!