Magazine
Countdown to the Cover: One Glamorous Gown Shoot
by Brides of Oklahoma December 18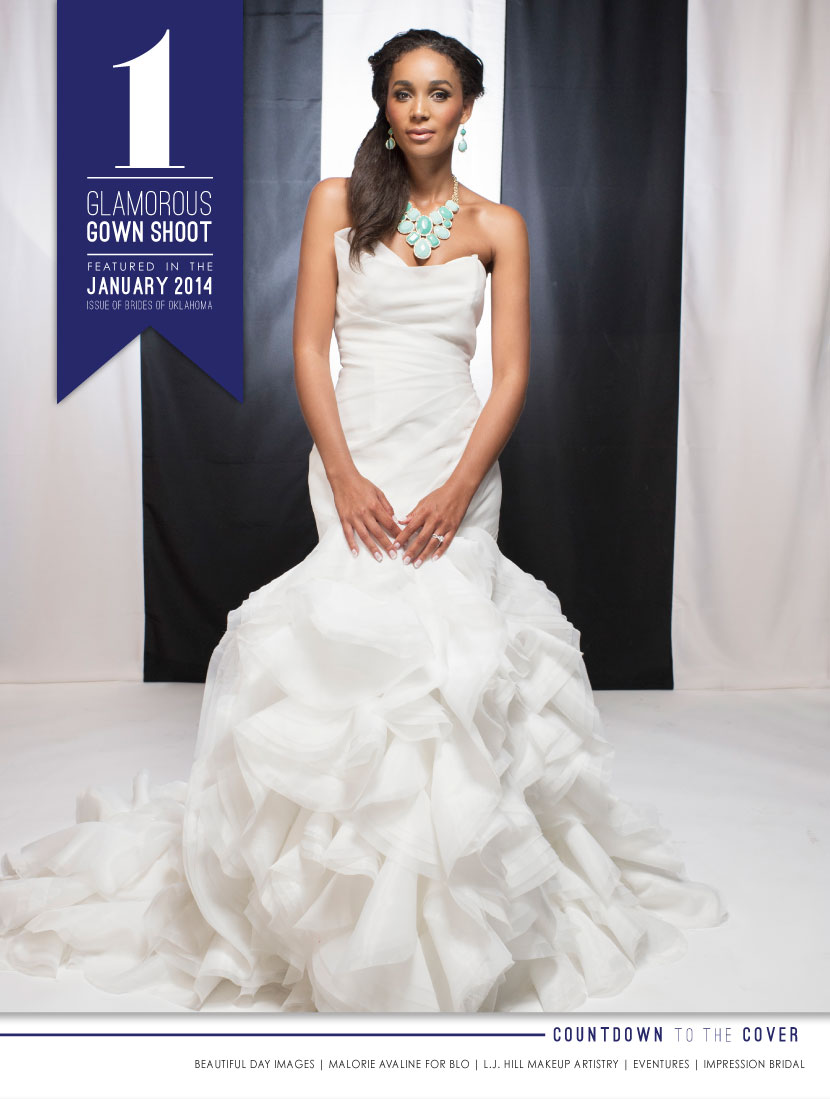 Today we're sharing a sneak peek of our glamorous gown shoot packed with gorgeous designs and dazzling details. It's just one of several fashion-focused editorials you'll find in the new Spring/Summer 2014 issue of Brides of Oklahoma! Stay tuned as we reveal the new cover bride tomorrow! Cheers!
Photographer: Beautiful Day Images
Hair: Malorie Avaline for blo.
Makeup: LJ Hill Makeup Artistry
Gown: Impression Bridal
Draping: Eventures
Be one of the firsts to get your hands on the new issue — pre-order today!
Other Local Vendors: Beautiful Day Images, Malorie Avaline Hair Stylist - Make Up Artist, Impression Bridal, blo., L.J. Hill Makeup Artistry