Photography
Film vs. Digital Wedding Photography
by Brides of Oklahoma September 25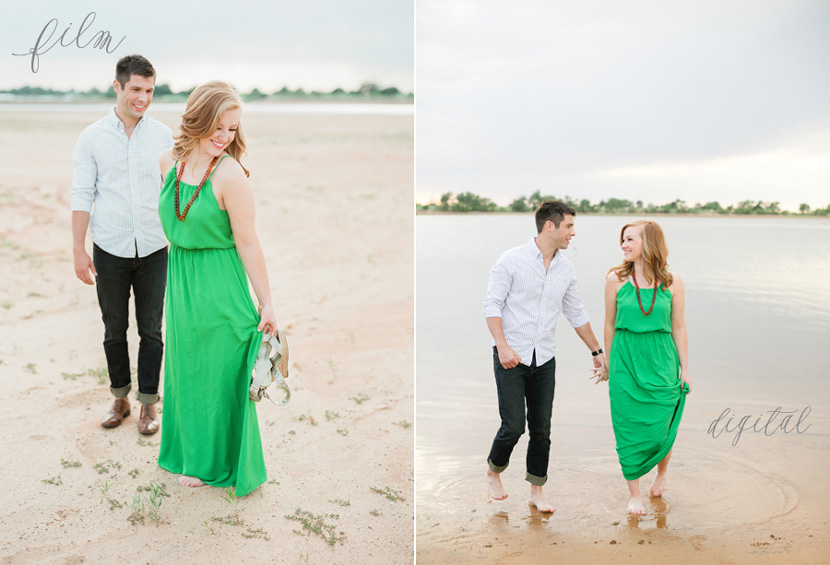 Happy Thursday friends! We recently sat down with Amanda Watson Photography to get all the need-to-know info on film vs. digital photography and couldn't wait another minute to share! Take a peek behind the lens as we chat with Amanda about these two very unique styles of photography!
What is the difference between film and digital?
Technically, there are many differences between film and digital. The most obvious difference is the look. Film is softer and brings a bit more of a timeless look to it; digital is sharper and the colors can be a little punchier.
Which do you prefer? Why?
I love the look of film, there is a light airiness about it that makes for truly stunning images. The way film captures skin tones is just beautiful! However, it's nice that digital allows us to know that we got the shot during the last dance when the lights are down low and the night is coming to a close.
Talk about the pros and cons to both methods.
Digital does great in low light situations plus it gives us the assurance that we got the shot since we can see it right then and there. However, it does lack the look and feel of film. Film on the other hand can be truly stunning in the right conditions but can struggle in low light.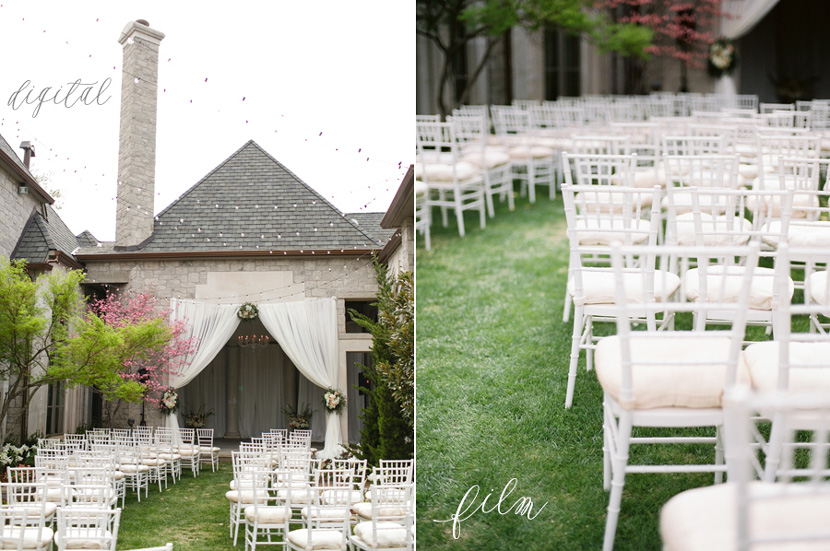 What are the cost considerations? 
The costs involved are factored into the photographers final package and should be considered in combination with other criteria and personal preference when searching for the right photographer for your big day.
However, a different kind of cost is the risk associated with each format. With film, a shot could be missed because the photographer may not know for certain that the image was captured correctly; digital gives you that assurance instantly. Film can be lost, damaged or developed incorrectly. Likewise, digital cards can be lost or become corrupt. There are risks involved with either format, however a true professional should have policies and practices in place to diminish these risks as much as possible.
What questions should brides ask their photographer when it comes to film or digital?
I think more so the question should be whether or not a particular photographer has a style that you love. Ask to see a full wedding gallery and if what you see makes your heart sing, than that is the photographer for you regardless of what format they shoot. Do you know past clients who would refer you to them? Do they capture special moments along with all of the details you spent hours planning? Do they shoot indoors as well as outside?
Film versus digital, although important, should not be the top decision making priority, but considered along with other criteria. You only get one chance to capture your special day, you want a photographer whose work you trust!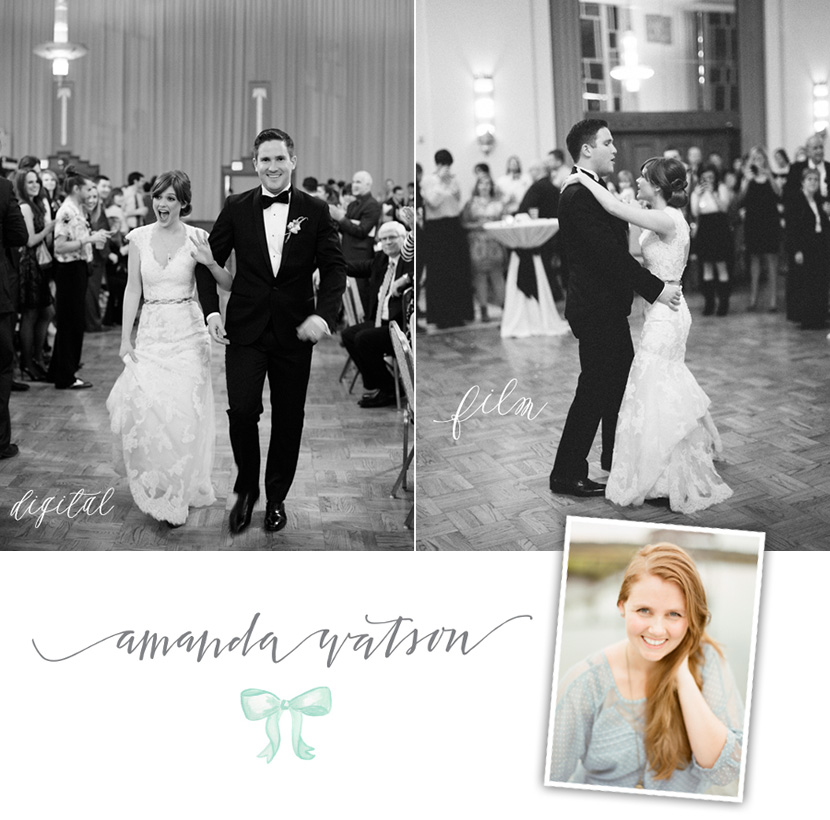 See Amanda's brand spankin' new website that launched today! The adorable new redesign and gorgeous photography will have you chomping at the bit to meet with her! Happy Thursday!