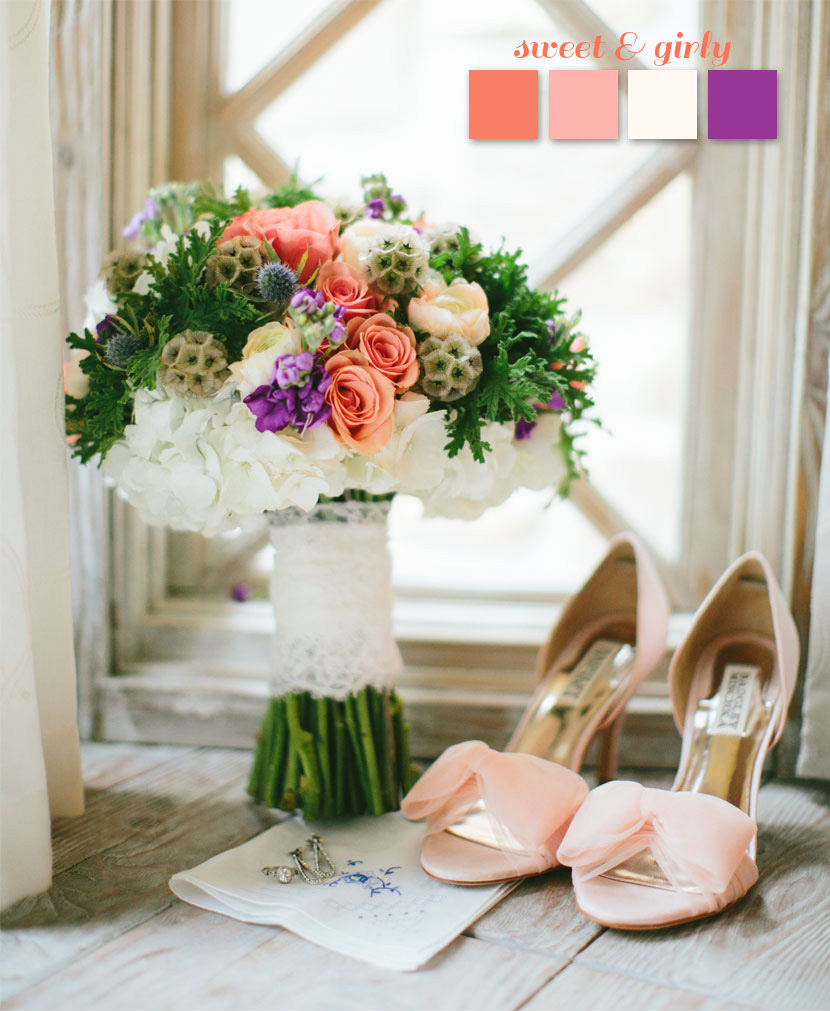 1. Sweet & Girly – This darling color palette of pinks on white with pops of purple is perfect for any girly girl!
Florals – The French Bouquet | Photo – Josh McCullock Photography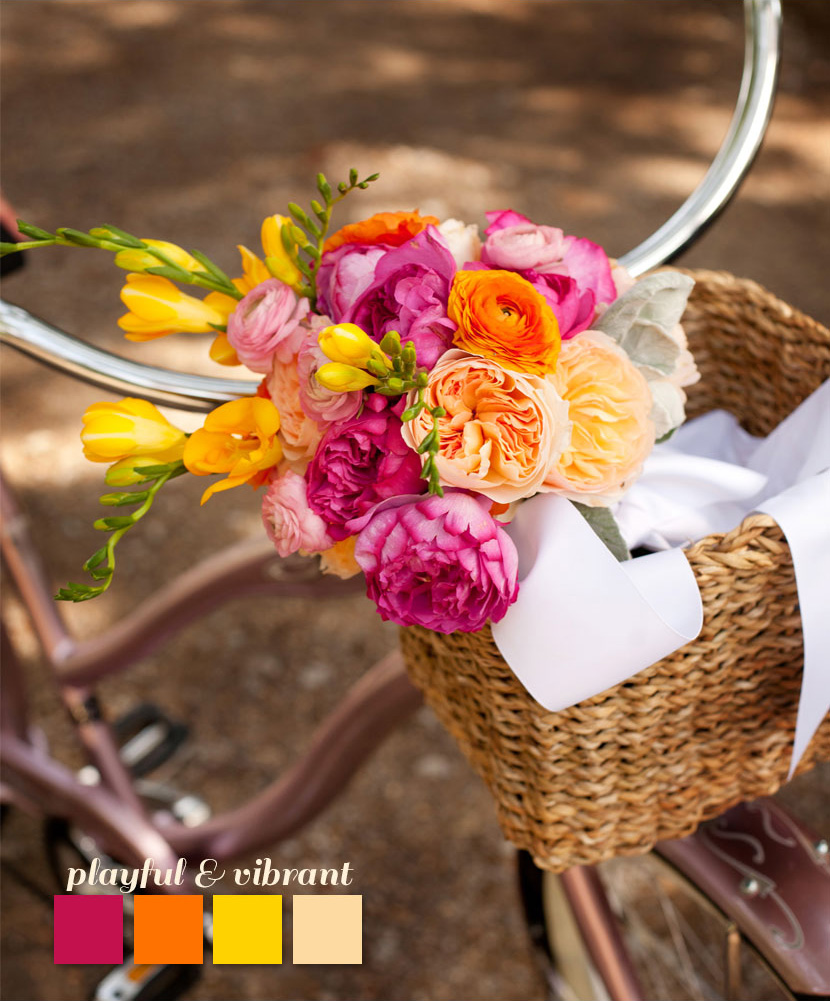 2. Playful & Vibrant – Looking for that perfect pop of color? Try bright pink, orange and sunny yellow for perfect wedding day photos.
Florals – Emerson Events | Photo – Andrea Murphy Photography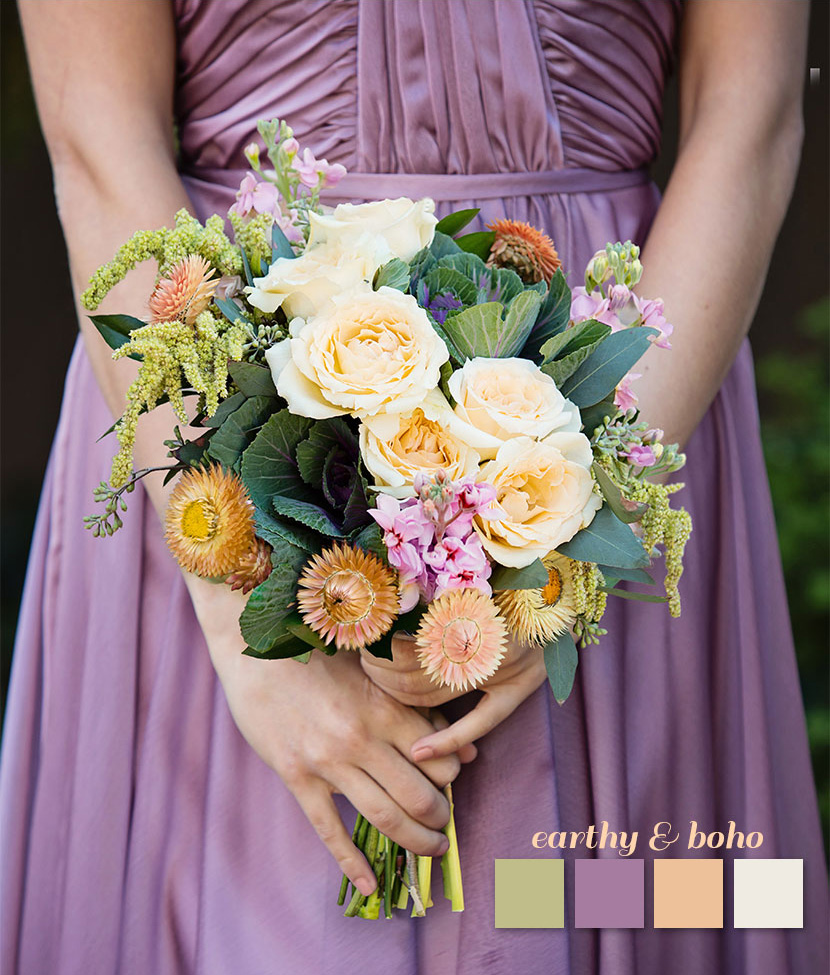 3. Earthy & Boho – This soft and sultry color palette in shades of olive, mauve and peach has us longing for a romantic countryside affair! Swoon!
Florals – Cole Dewey Designs | Photo – Tara Lokey Photography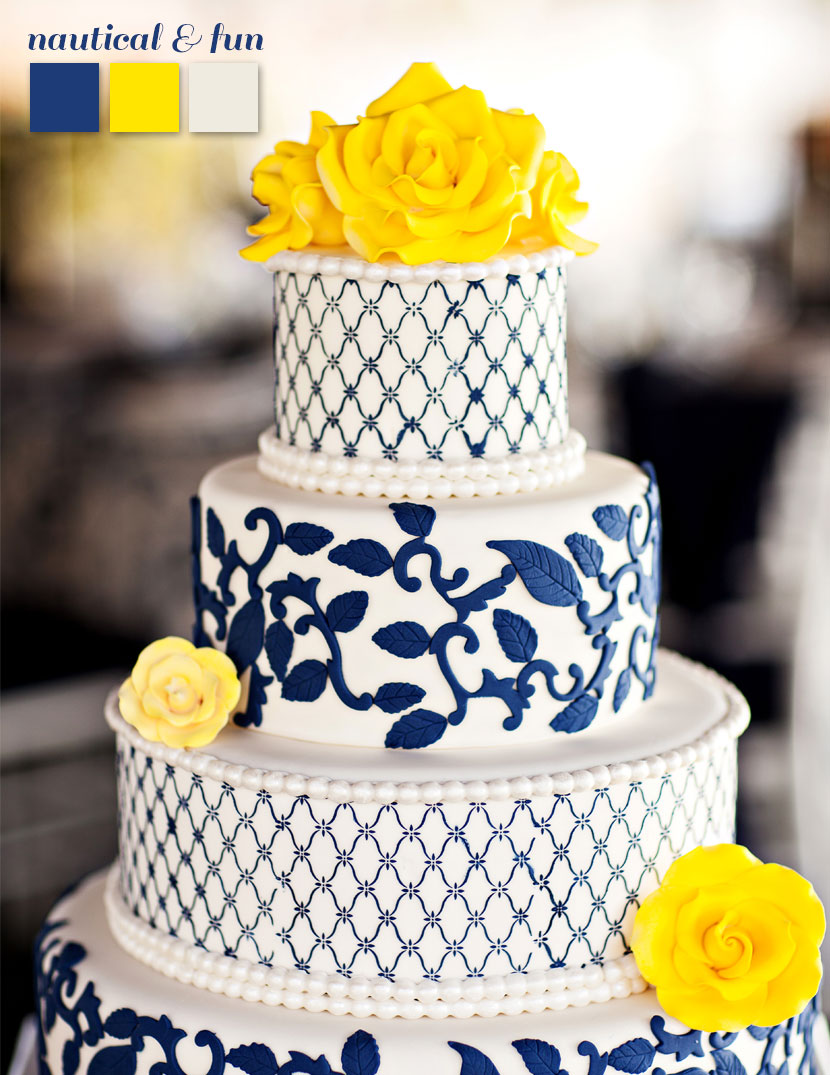 4. Nautical & Fun – Preppy perfection in navy and yellow will look amazing at a lakeside party. Pair these hues with classic pearls and cute bow ties.
Cake – Madion's on Main | Photo – Kevin Paul Photography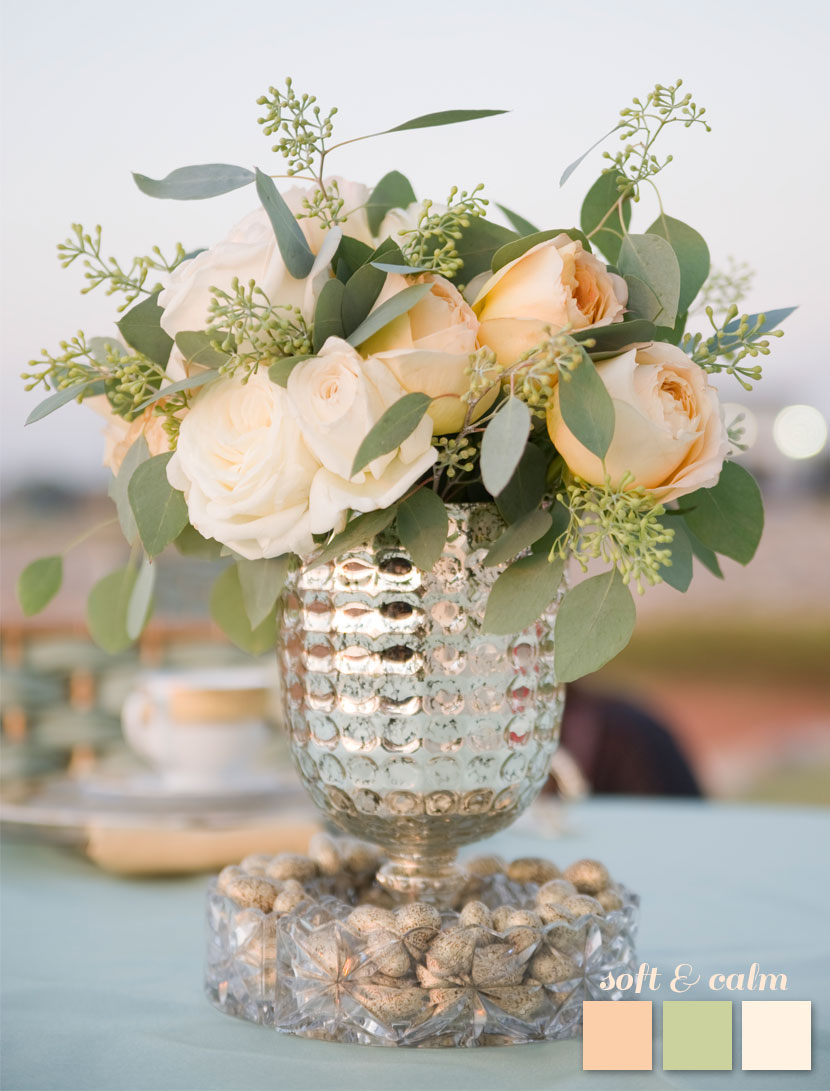 5. Soft & Calm – Add champagne accents to a peach and seafoam green combo for a dazzling palette!
Florals – Emerson Events | Photo – Candi Coffman Photography
Other Local Vendors: Josh McCullock Photography, Andrea Murphy Photography, Cole Dewey Designs, Tara Lokey Photography, Candi Coffman Photography, Madison's on Main, The French Bouquet, Kevin Paul Photography