Mag Life
Looks of Love Contest Winners!
by Brides of Oklahoma February 14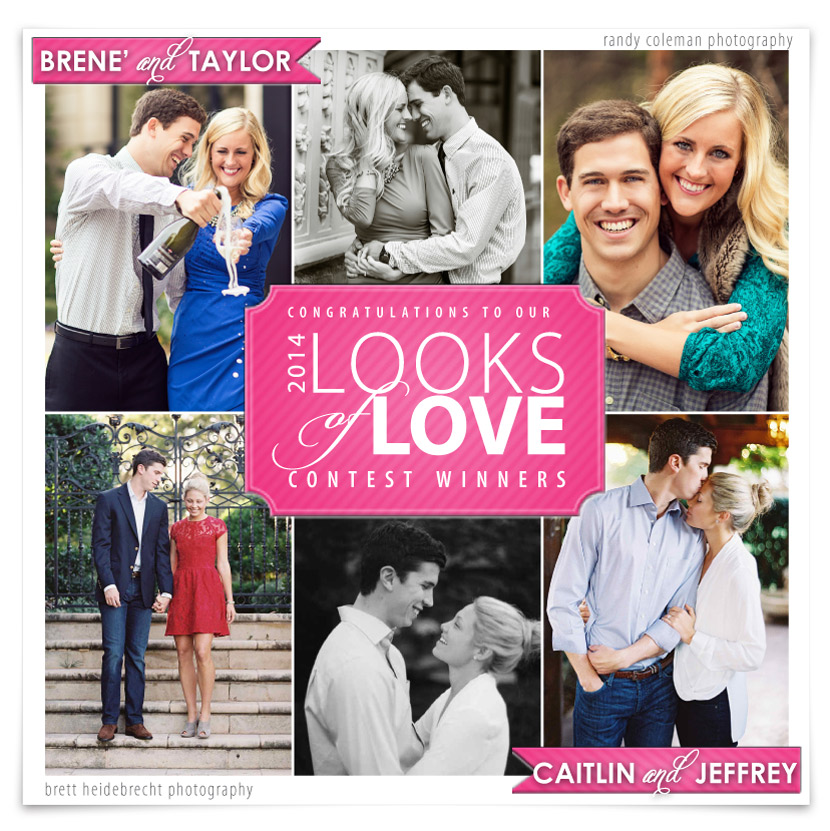 This has been a record breaking year for our Looks of Love Contest! Two finalists received over a thousand votes and were neck and neck until the very end. We were so impressed with the response that we've decided to crown two winners for our 2014 Looks of Love Contest!! A big congrats to Brene' and Taylor whose gorgeous engagements were captured by Randy Coleman Photography and Caitlin and Jeffrey whose sweet pictures were taken by Brett Heidebrecht Photography. We are thrilled to treat both couples to a romantic dinner on us! All of our top 10 finalists will be receiving a special invitation to The Bridal Social on February 25 hosted by blo.! Thank you so very much to all those who entered! Happy Valentine's Day!
Find out how to share your wedding or engagement in the next issue of Brides of Oklahoma by clicking here!
Other Local Vendors: Randy Coleman Photography, blo., Brett Heidebrecht Photography