Archive
Socialize with Brides of Oklahoma!
by Brides of Oklahoma October 24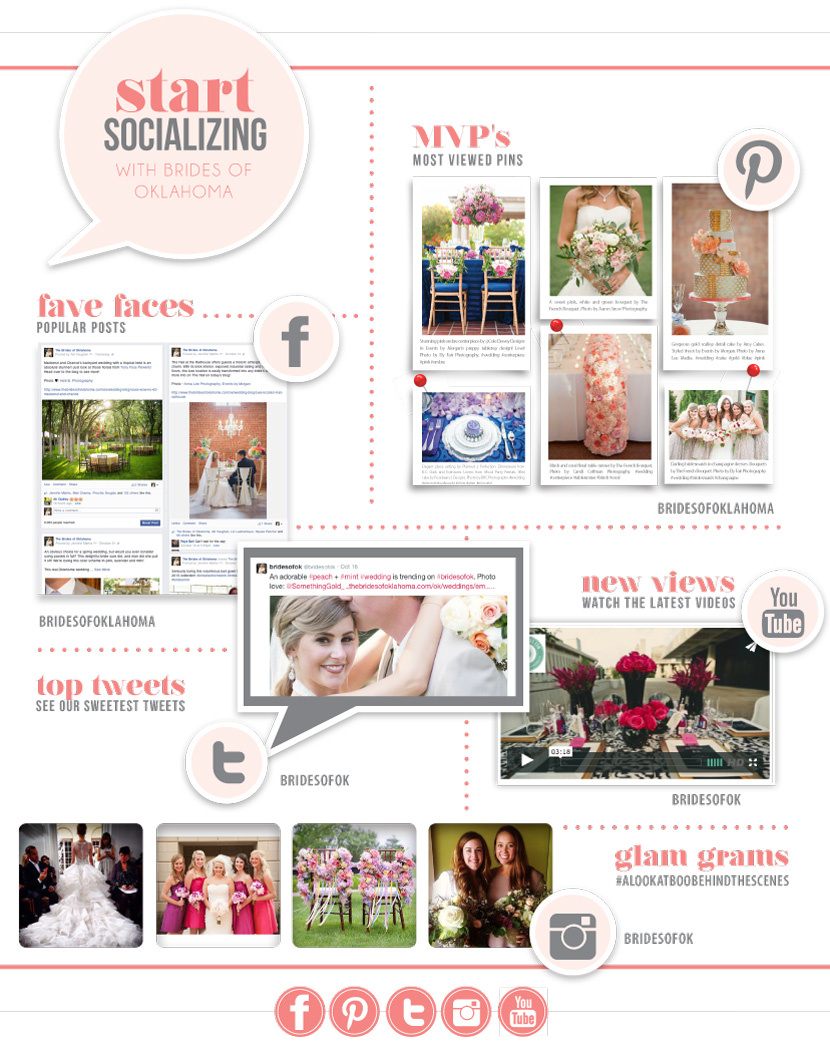 Stay connected with Brides of Oklahoma online! We're keeping brides in the loop on the latest wedding trends, events and behind the scenes of the making of the mag! Follow us on Facebook, Twitter and Instagram for daily inspiration and pin tons of fabulous details from local wedding vendors from our Pinterest page! Happy planning!