Venues
Stillwater Rehearsal Dinner Hotspot – The Rancher's Club + A Giveaway!
by Brides of Oklahoma November 3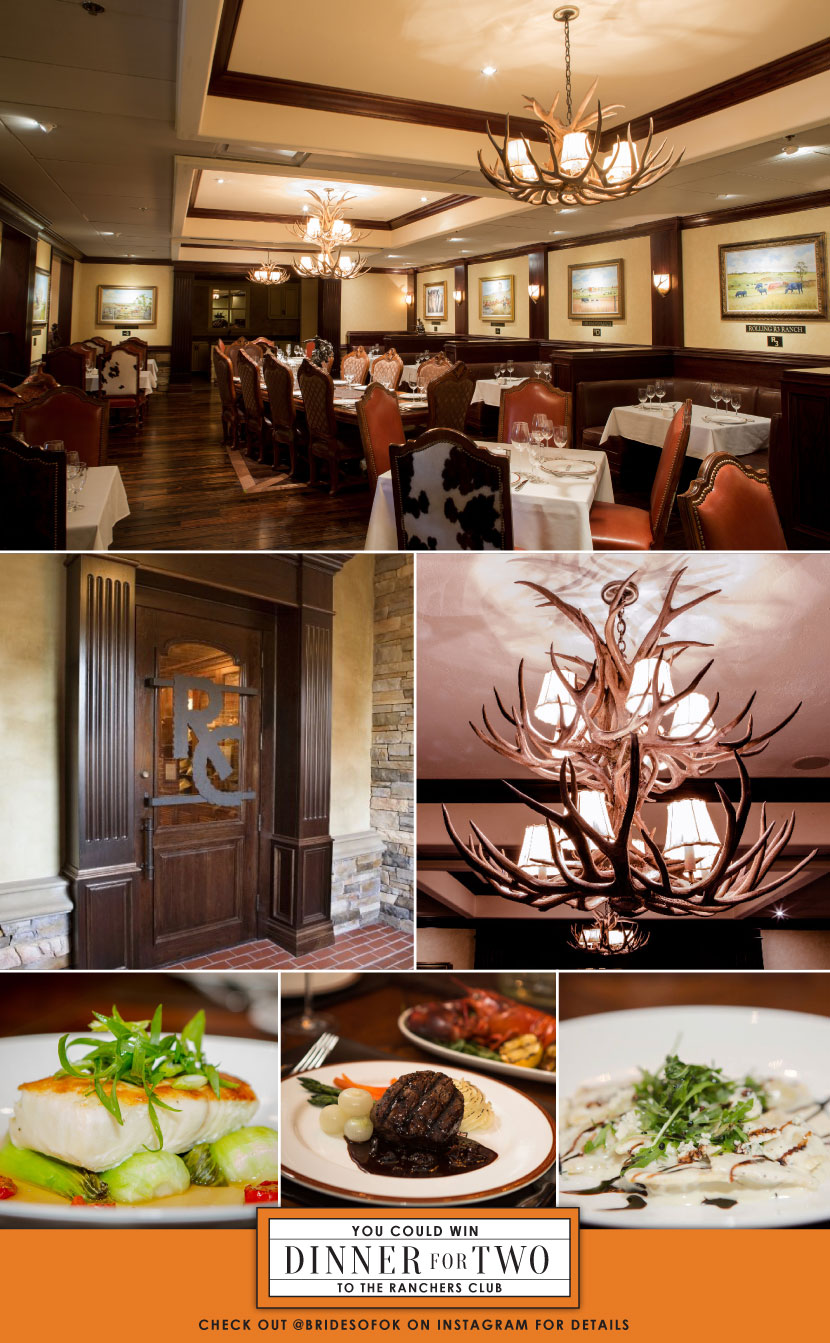 Last month was full of treats and we couldn't think of a better way to spread the love than a giveaway that will send one lucky couple to dinner at The Atherton Hotel's celebrated restaurant, The Ranchers Club in Stillwater! We're giving away a $100 gift card to one of our favorite rehearsal dinner hotspots packed with delicious food and rustic charm. Go for a romantic evening on OSU's campus and while you're there check out this fabulous space if you're looking for the perfect rehearsal dinner location! For a chance to win, head over to the Brides of Oklahoma Instagram @bridesofok for more details. The winner will be announced on Friday! For more information or to make reservations at The Ranchers Club, call 405.744.2333.
Other Local Vendors: The Rancher's Club, Atherton Hotel