It's hard to deny the elegance and wow factor of a traditional ballroom wedding. Picking the most dazzling setting to recite your vows in is no small task, but we're here to help! With the perfect amount of space for your large guest list, these twelve ballroom venues located in Oklahoma are sure to set the perfect tone for your big day, no matter what your theme may be! Happy Planning!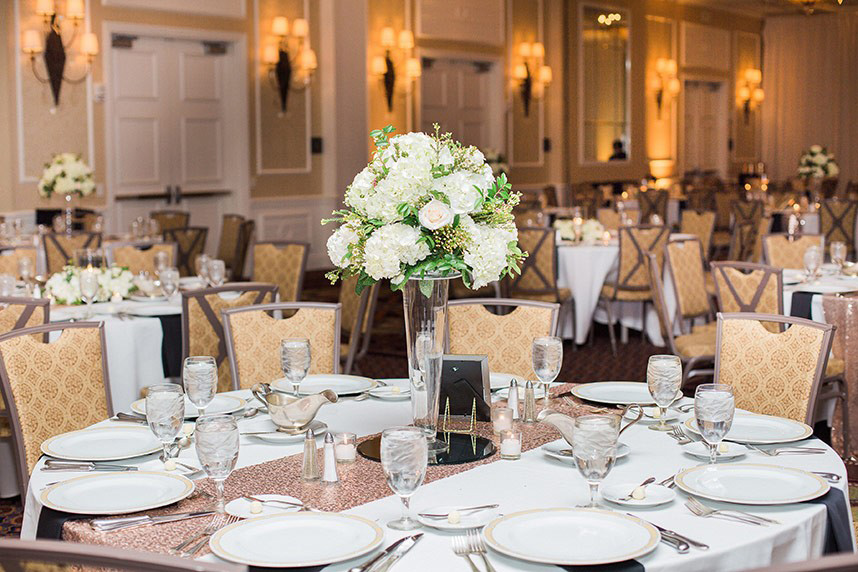 The Skirvin Hilton – The Skirvin Hilton opened in 1911 as "the newest, finest hotel in the Southwest." Originally consisting of 10 stories and 225 rooms, the now 500-room hotel was renovated and reopened in 2007, and continues to be one of Oklahoma's most historic and proudest hotel venues.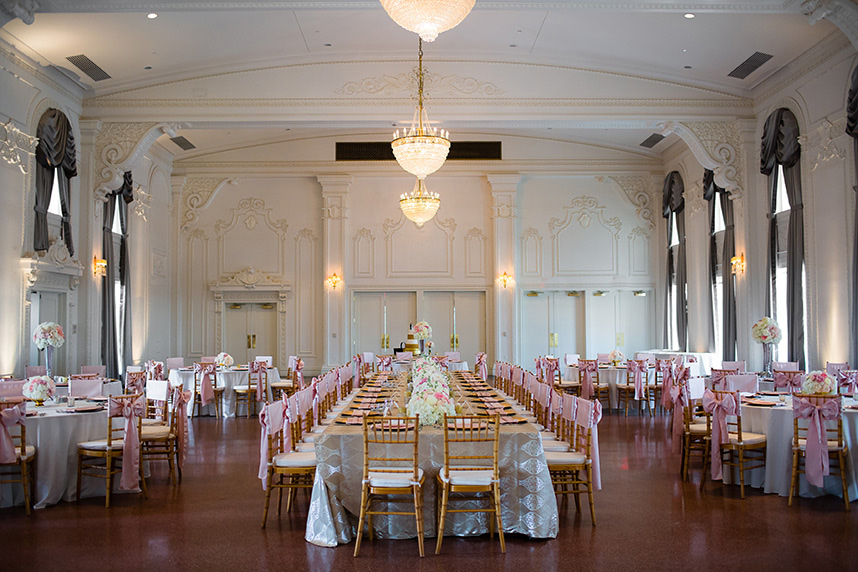 The Mayo Hotel – When this first class, 19-story hotel opened in 1925, The Mayo Hotel quickly became a social hub of high society. Fast forward to 2001, when after being long-abandoned and destined for the wrecking-ball, it was purchased by the Snyder family and renovated into the luxurious hotel it is today. It continues to be one of Tulsa's premiere event spaces.
Photo: Picturesque Photos by Amanda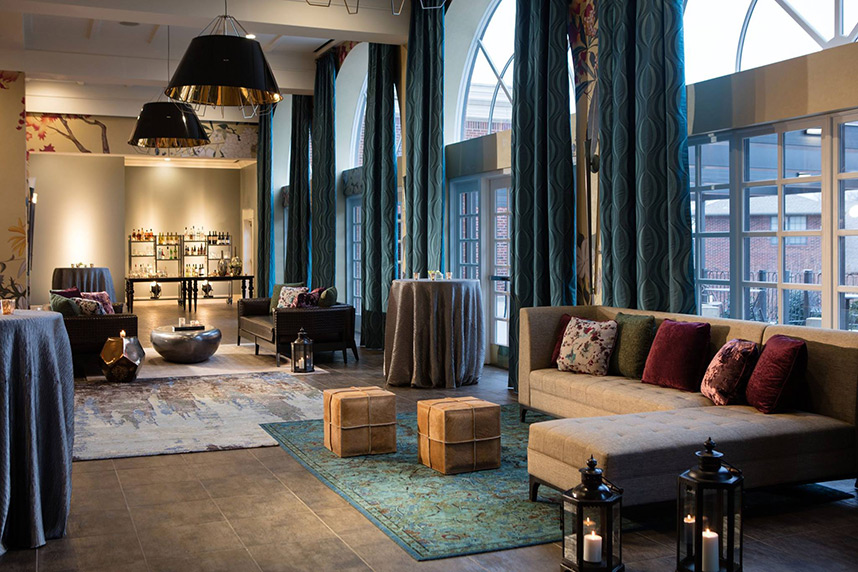 Renaissance Waterford Oklahoma City
– At the Renaissance Waterford Oklahoma City Hotel, they invite you to experience a modern refresh they have completed. Discover this innovative hotel in the heart of Oklahoma as it provides a one-of-a-kind backdrop for any wedding or event. With eight eclectic spaces and exceptional planning and catering services, you are sure to feel inspired. This unique property has staff looking forward to helping you discover all that you can while in Oklahoma City.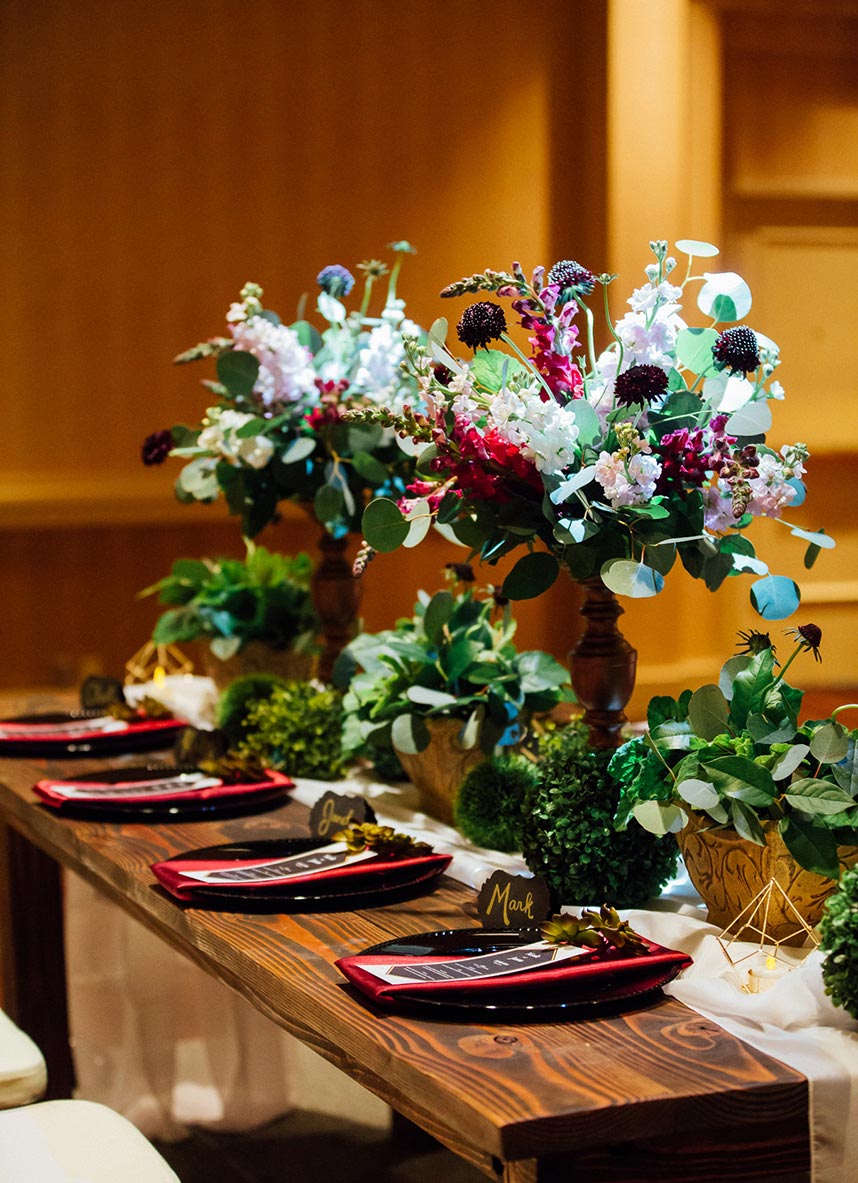 The Sheraton OKC – Say "I do" at the Sheraton Oklahoma City Downtown Hotel with any one of their customizable spaces. Choose from three ballrooms, including their new One Broadway Ballroom which features 29-foot ceilings and decorative hanging chandeliers. The Sheraton can accommodate anything from bachelorette parties to grand and intimate ceremonies. With over 20,000 square feet of space to choose from, the Sheraton is perfect for any bride's style while including each and every cherished guest.
Photo: Josh Fisher Photography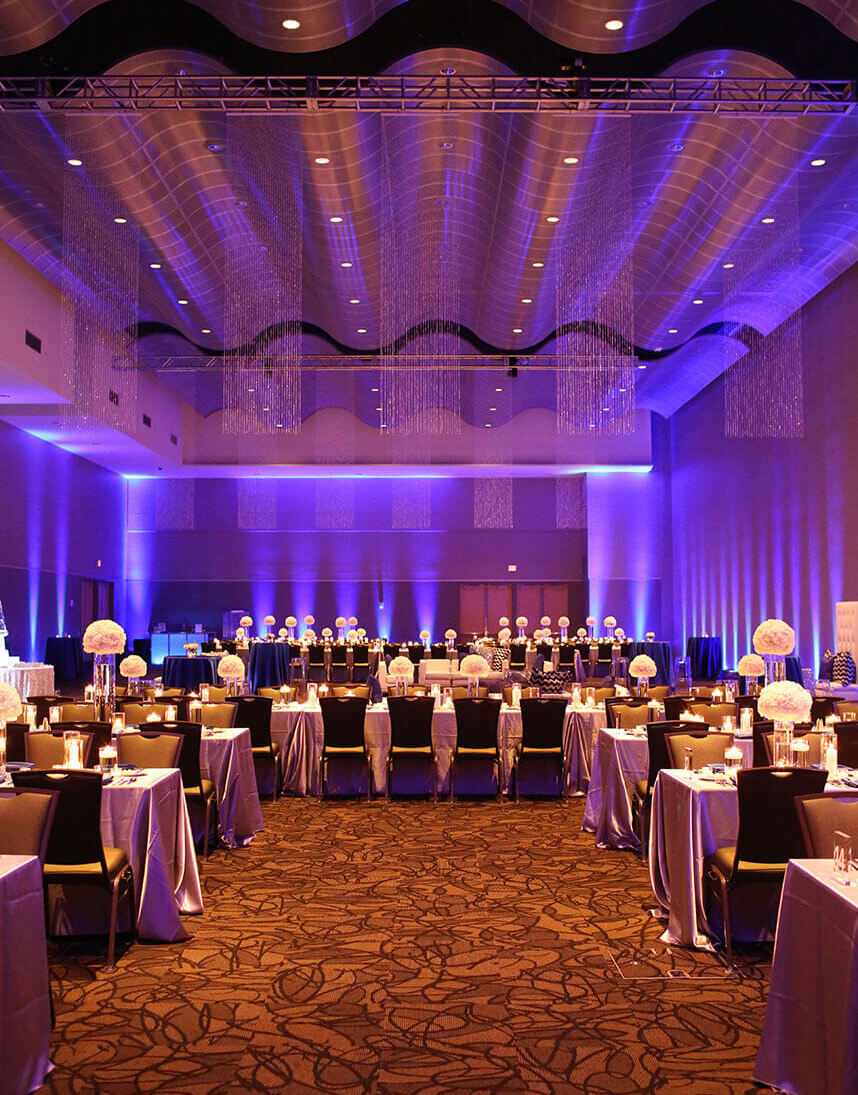 Cox Business Center – Cox Business Center is the perfect setting to host a magnificent wedding and/or reception of any size. Their expert wedding planners will be right by your side throughout the entire process to make sure that your day goes off without a hitch! Located in the heart of downtown Tulsa, Cox Business Center is within walking distance of several full-service hotels. The venue boasts the state's newest and largest ballroom that has the ability to divide into smaller spaces if needed.
Photo: Aaron Snow Photography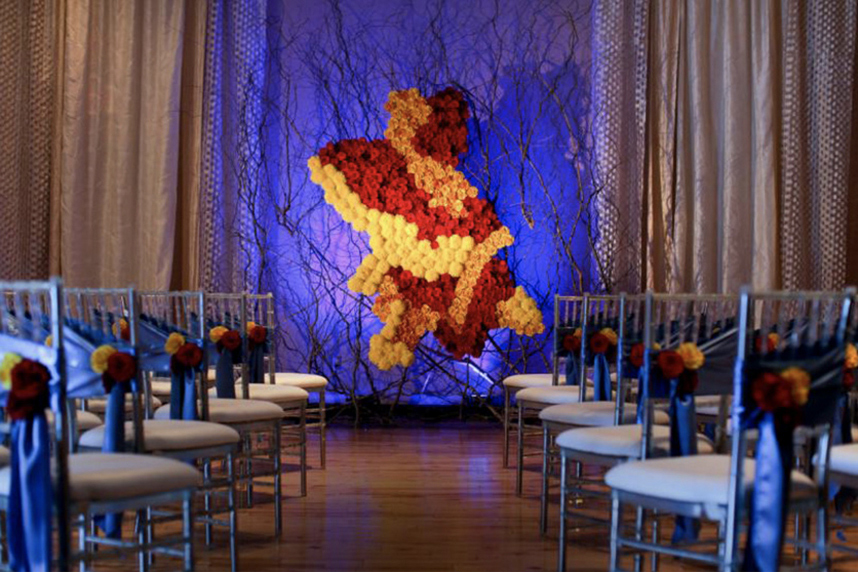 The Hamilton Event Center – The Hamilton Event Center is an elegant setting perfect for weddings and receptions. The walls are neutral with panels of textured fabric that hang from the open 16-foot ceiling that is covered with a beautiful lightweight fabric hiding colored accent lights to match your theme. The room has wood floors perfect for dancing, and it has a large decorated accent window ideal for a beautiful backdrop for any picture. With two 60" large flat panel TVs, you can display your personal slide show and turn your party into a memorable event.
Photo: Josh McCullock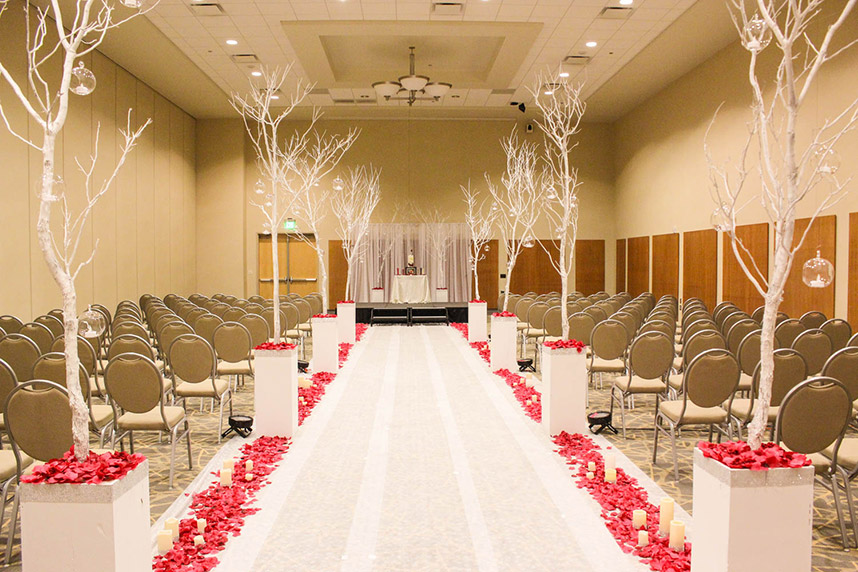 Woodward Conference Center
– Situated in Northwest Oklahoma overlooking Experiment Lake, the Conference Center can accommodate approximately 650 guests in the exhibit hall but can be reduced to three smaller areas seating up to 150 or rooms for less than 100 guests. They can also accommodate outdoor weddings with a patio overlooking the lake or the enclosed atrium might be your ideal solution seating 150 guests featuring floor to ceiling windows. Their experienced staff is able to assist the bridal party with everything from design to local vendors and are able to make your wedding day stress-free and memorable!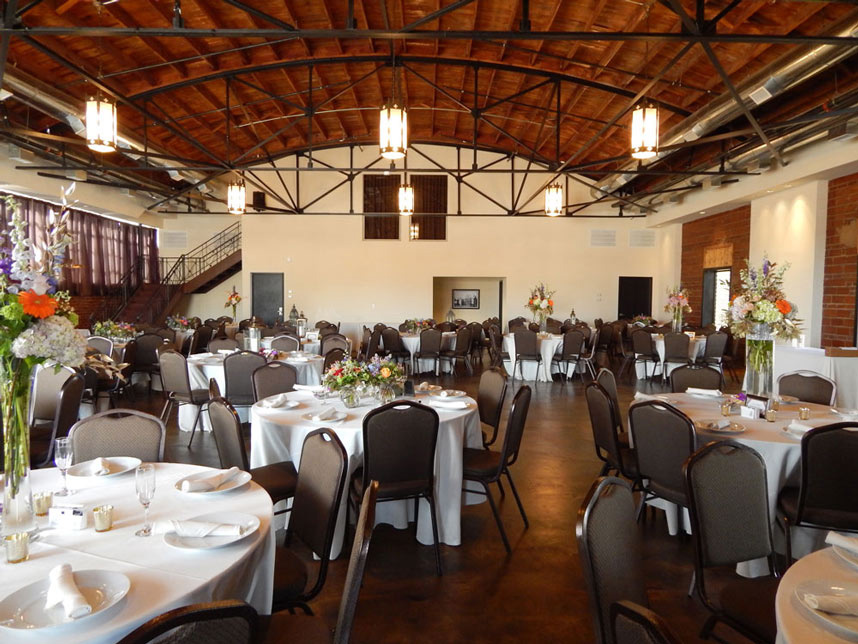 The Campbell Hotel – Tucked away in the heart of Tulsa, Route 66's hidden gem, The Campbell Hotel and Event Center, is a newly renovated 1920's building that neighbors the University of Tulsa. Each of the 26 boutique hotel rooms is themed to fit every bride's style. It not only serves as a great location for housing out of town guests, but the event center is perfect for a rehearsal dinner or reception. With their on site spa, Spa Max, as well as their signature restaurant, Maxswells, this venue is perfect for any couple's upcoming nuptials.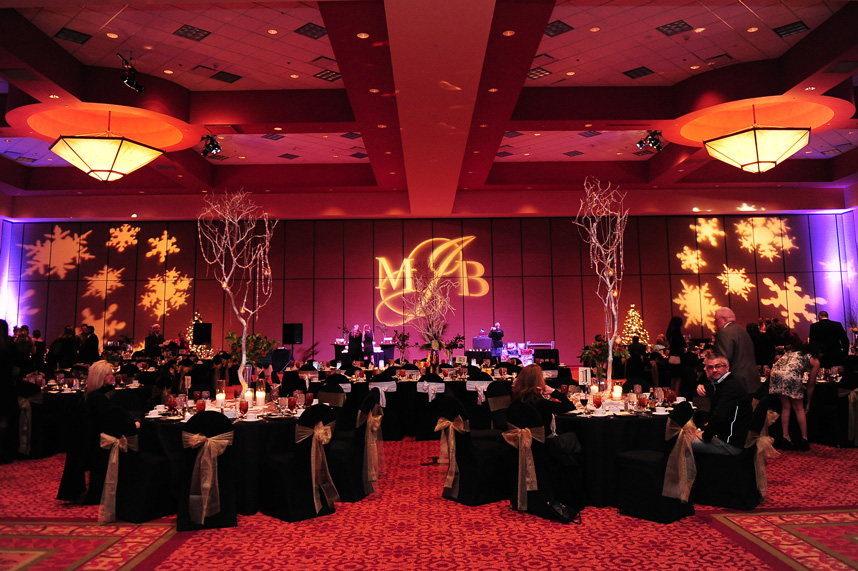 Embassy Suites by Hilton Norman Hotel and Conference Center – Conveniently located off of I-35 in Norman, the beautiful all-suite hotel offers a 28,800 square foot grand ballroom providing ample space to make your dream day special. Every event is ensured to have the high-quality meeting facilities, personal attention, fully-functional audio-visual equipment, exceptional catering and the personalized service Embassy Suites brings. With such a large, blank canvas, the Embassy is perfect for any style or decor!
Photo: Holli B. Photography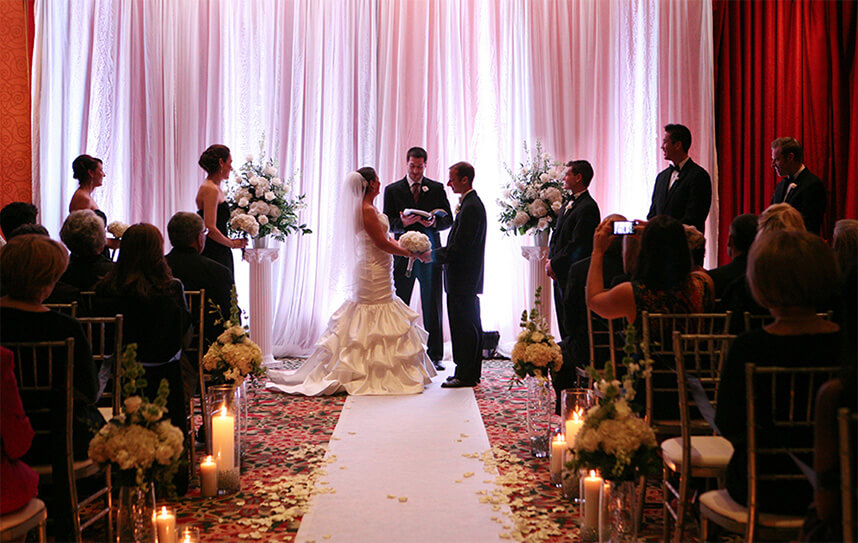 Renaissance Hotel Tulsa & Conference Center
– From intimate to extravagant, the Renaissance Tulsa Hotel & Convention Center offers luxurious ballrooms and dedicated event planners that will create an unforgettable experience that is uniquely yours. This is your opportunity to impress your guests and the Renaissance is the perfect space to do so! Accommodate up to 1,500 guests in their easily transformed space of 50,000 square feet.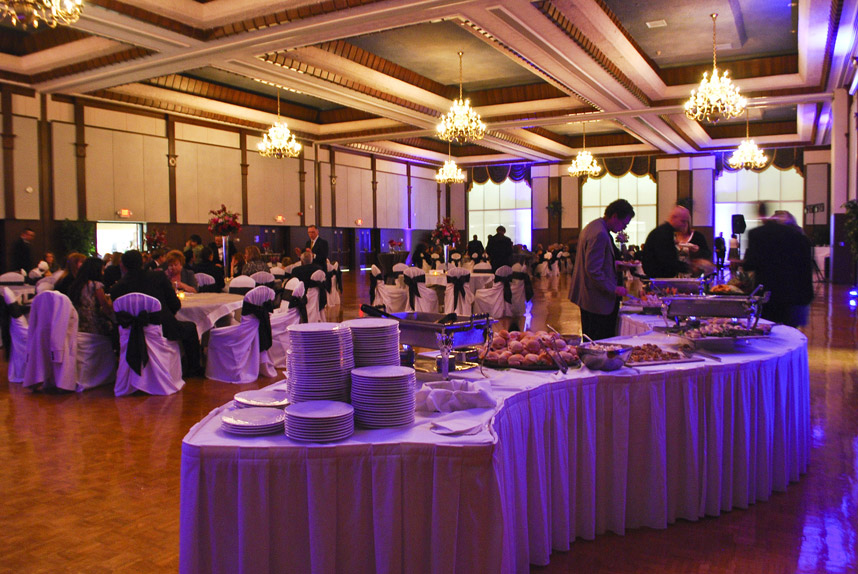 University of Central Oklahoma Conferences + Events – Looking for a small intimate gathering or a grand gala event to host your big day? UCO provides you with the perfect location, event set-up, a full service catering and bar service all in one place. They don't just have a grand ballroom; they have several rooms and an outdoor space available that will fit any budget for your special day.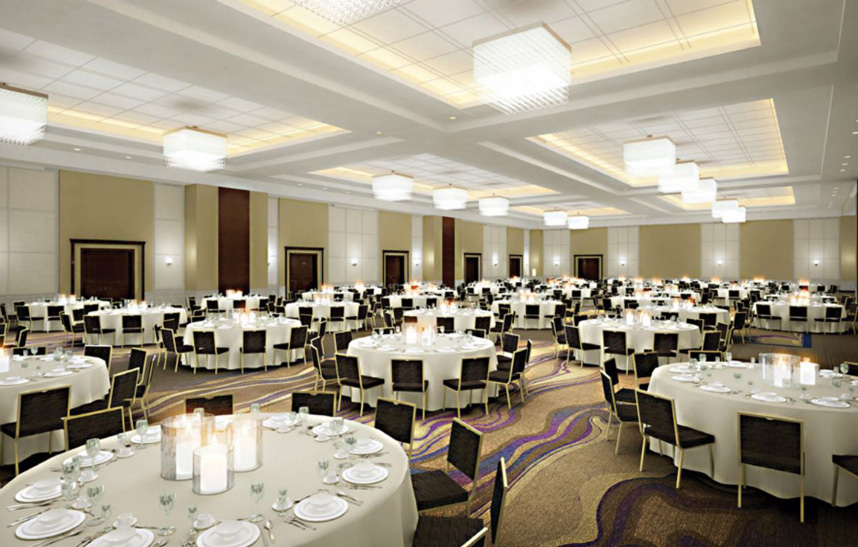 River Spirit Casino Resort – A little slice of paradise in the middle of Tulsa, the River Spirit Casino Resort gives couples the unique opportunity to get hitched and get away all at once. Dig your toes into the sand of this tropical-inspired venue as you prepare for your wedding day. Bring the beach to your guests at what is soon to be Oklahoma's hottest wedding destination!
Other Local Vendors:
Holli B. Photography, Nigh University Center UCO