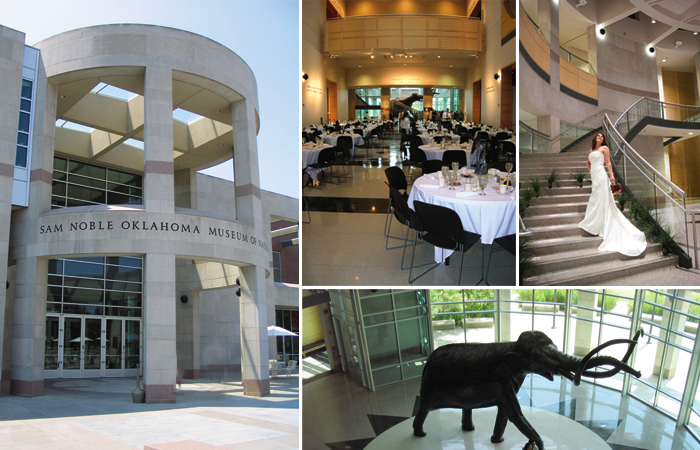 Immerse yourself and your wedding guests in the rich world of Oklahoma's natural history!

The Sam Noble Oklahoma Museum of Natural History

in Norman, Oklahoma is one of the larger reception spaces in Oklahoma that can accommodate just over 300 seated guests in its grand Great Hall and even larger wedding receptions when the plaza and foyer spaces are utilized. With terrazzo floors and ceilings that go on forever, your guests will experience a piece of history as they mingle beneath a full-sized bronze sculpture of a mammoth, view the worlds longest Apatosaurus skeleton and the oldest painted object in the new world – The Cooper Skull. The Museum can also arrange after hours gallery access for your guests. For more information on the

Sam Noble Oklahoma Museum of Natural History,

call 405.325.7699.