Meet The Team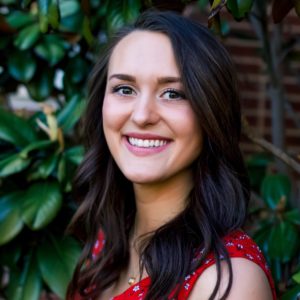 Alison Self

About
Hi cheese lovers! Alison here, owner of Ok Graze. Are you trying to find the perfect catering option that will not only be delicious, but also beautiful? Look no further! Our Grazing Tables are sure to impress all your guests and fill there tummies with foods EVERYONE will love. Our tables are completely customizable to you and no one table will EVER look the same! Just let us know how many people you will need to feed and we will make cheese magic happen! Already have a caterer? Our Graze Cups or Trays are a must-have when it comes to snacking while getting ready for your big day! Trust me, you don't want your future hubby walking down the aisle with a growling belly! Tell me about your event below! I want to hear ALL the details!
Pricing
Please contact us through the form below for pricing information.
---
All is married and bright in this winter wonderland wedding inspiration from photographer and visionary Danielle Villemarette & Co. as well as pro planner Embellished Weddings! Bringing a chic touch to the freezing temps that come knocking on Oklahoma's door every now and again, this shoot is captured in bright, styled scenes around the property and sprawling arena of Aspen
Which wedding catering style speaks to you? Not quite sure when it comes to choosing between formal and informal, heavy or light? Sharing a meal with your loved ones is one of the best parts of a wedding day and another way to tell your story through the senses – the food you serve is a chance to showcase your
We want an invite to this decadent boho styled Friendsgiving dinner complete with cozy floor pillows and the dreamiest bohemian tablescape we ever did see! Lined with the cutest charcuterie and delicious spreads from OK Graze, this tablescape features all our favorite details that elevate any event. Danielle Villemarette & Co. expertly captures the warm, beige feels of this outdoor occasion highlighting
Through all of the highs and lows of 2020, we can confidently say one thing – this year brought some of the BEST wedding trends we've ever seen, and we're overjoyed to get to share them with you! Each year, we love looking back and remembering the trends that stood out to us, and 2020 is no different. There's no
There is so much to love about the mod color block décor and accents within this boho elopement inspiration, including an adorable miniature grazing table from OK Graze! A field setting brings all the wanderlust vibes and art deco archways in gradient sunset shades make us want to head to the desert. An adorable vintage lounge area set up by
This styled picnic centered around grazing trays of delicious charcuterie from OK Graze is full of golden hour goodness and oh-so-cute, we want to plan one of our own! Sliced brie topped with berries, salami roses, mixed olives and wheat crisps are among some of the goodness carefully arranged on fresh grazing trays that look almost too good to eat.
When you're checking the big things off your wedding planning list, you'll mark off venue, photographer, gown, rentals – and of course, CATERING! If thinking about wedding catering doesn't sound as exciting as some of the other wedding plans, we're here to tell you that it doesn't have to be that way. Oklahoma has so many incredible wedding caterers who
We may be six feet apart, but we are stronger together – truly! After what we would call the most challenging past few months of our wedding community's life, it was beyond wonderful to connect, celebrate and provide a somewhat normal release experience of the new issue for our sincerely valued partners – we love you all!!! We had all