Archive
20 Percent Off Wedding Invites!
by Brides of Oklahoma May 18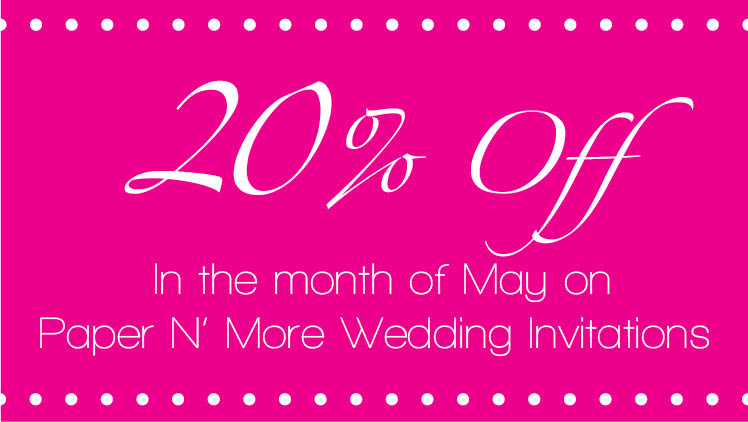 Only a few weeks left to stop by Paper N' More for their 20 percent off sale on wedding invites during the month of May! Choose from a variety of styles and find the perfect match for your special day! Paper N' More is located at 7600 North May Avenue, Oklahoma City, OK 73116.