Venues
5 Urban Oklahoma Wedding Venues
by Brides of Oklahoma May 20
We're seeing more and more urban weddings popping up in Oklahoma! Keeping this trend in mind, we've rounded up five of our favorite urban Oklahoma wedding venues for you to peruse as you plan your modern wedding. Take a peek!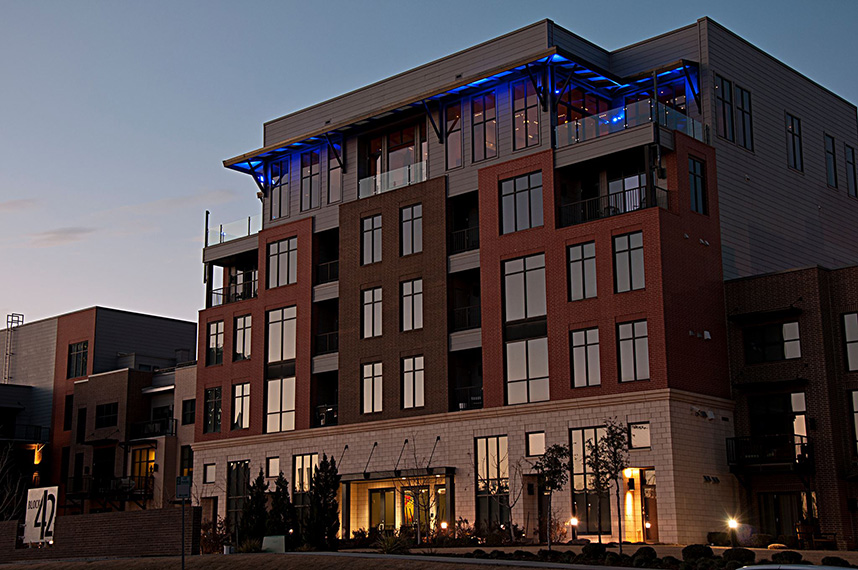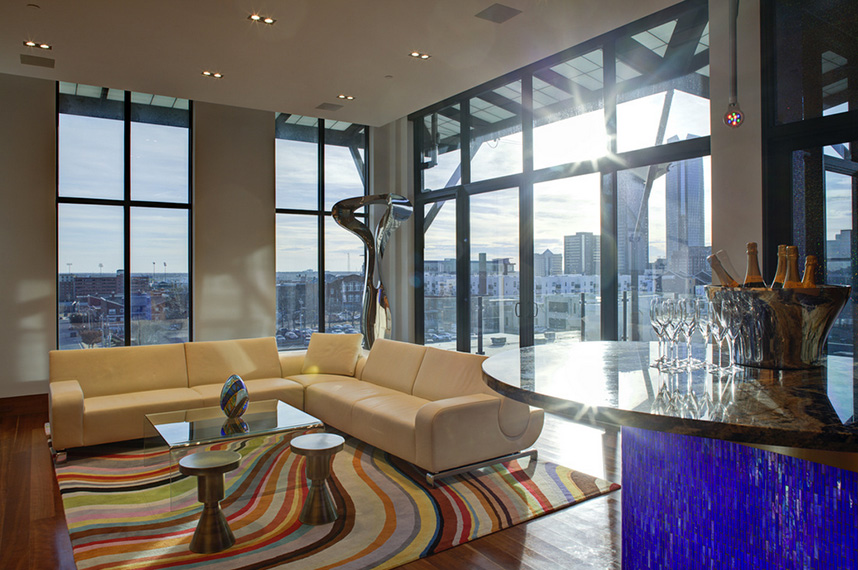 1. The Champagne Penthouse – Located in Oklahoma City's esteemed Block 42 development, adjacent to the central business district and Bricktown, the Champagne Penthouse is a premier location for exclusive high-end gatherings for the urban bride. Perfect for intimate receptions of 50-60 guests, there is no place quite as luxurious as this sophisticated venue. Surrounded by museum quality art and sculptures, your guests will feel as though they are lounging about a New York penthouse while gazing out at the gorgeous Oklahoma City skyline.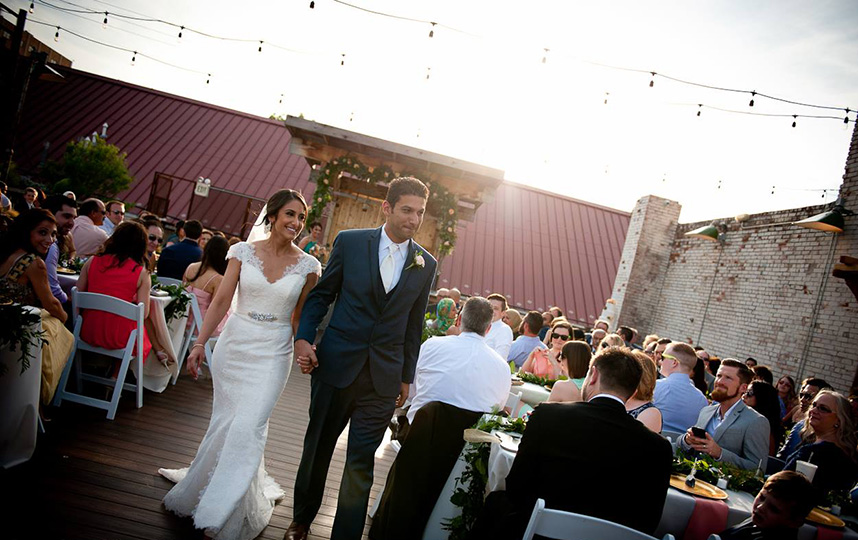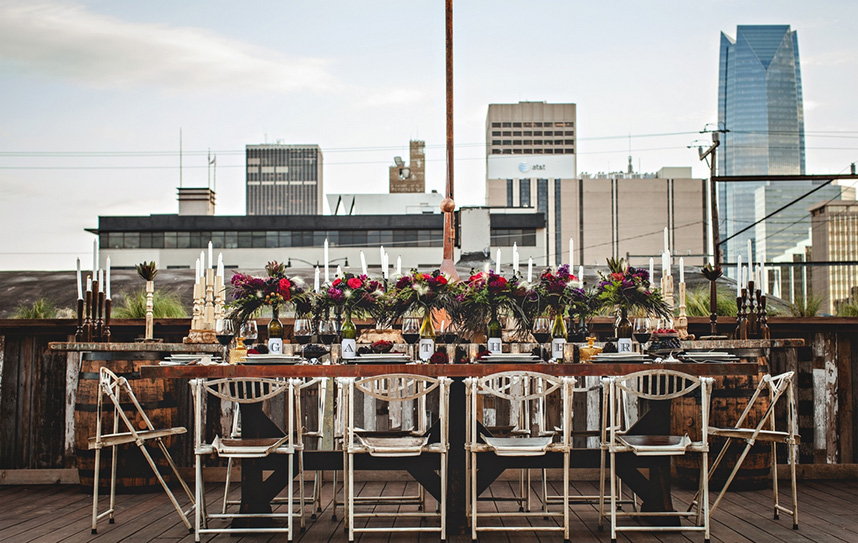 2. The Rooftop at Plenty Mercantile – In OKC's historic Automobile Alley, you will find an incredibly charming atmosphere under the city skyline. If you are planning a fun-loving urban wedding, The Rooftop at Plenty Mercantile is the perfect venue for you! We love how unique and quaint this rooftop is for celebrating a special day with guests.
Photo 1 by Oh My Deer Photography. Photo 2 by Jennifer Klotz Photography.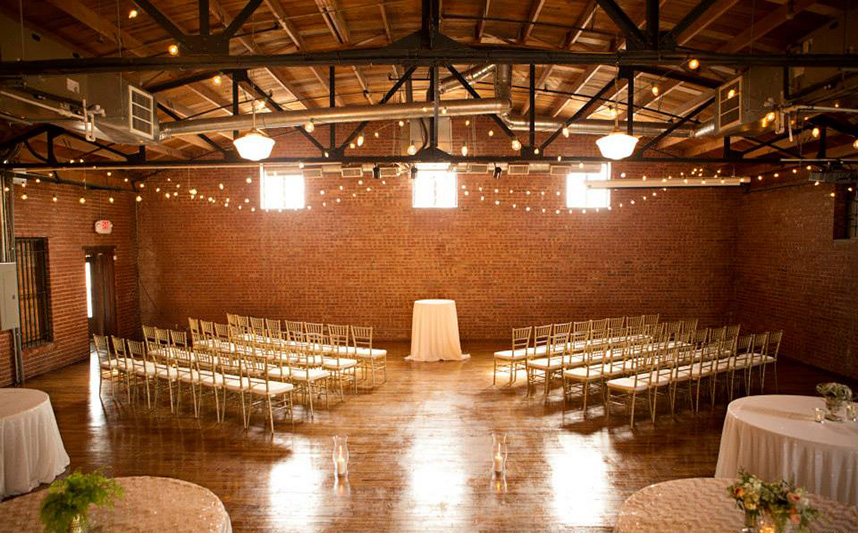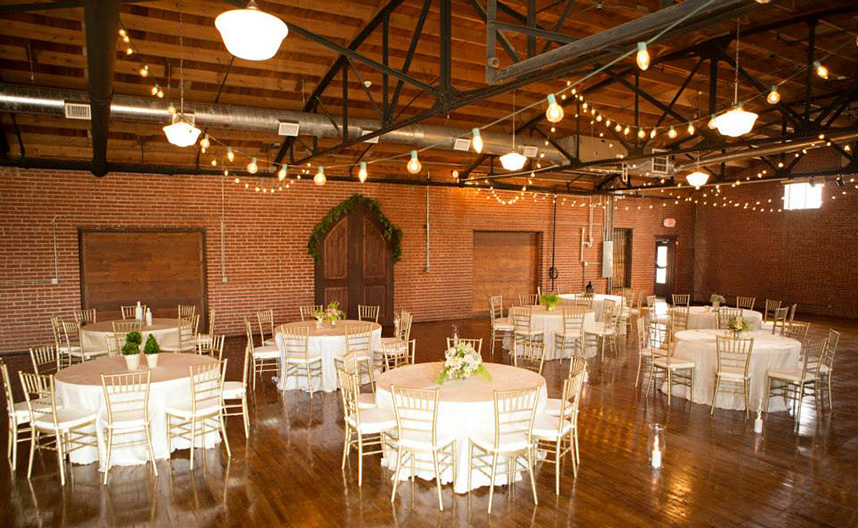 3. The Hall at the Railhouse –
Centrally located in downtown Norman, the Hall at the Railhouse is the perfect backdrop for intimate receptions for the rustic bride. Brides are raving about the fabulous staff and their abilities to coordinate down to he detail, and the fabulous catering partnership with Abbey Road Catering. From the charming brick interior to the gleaming wood floors, this venue will complement any décor or color scheme planned for your big day!
Photos by Shirley Kay Photography.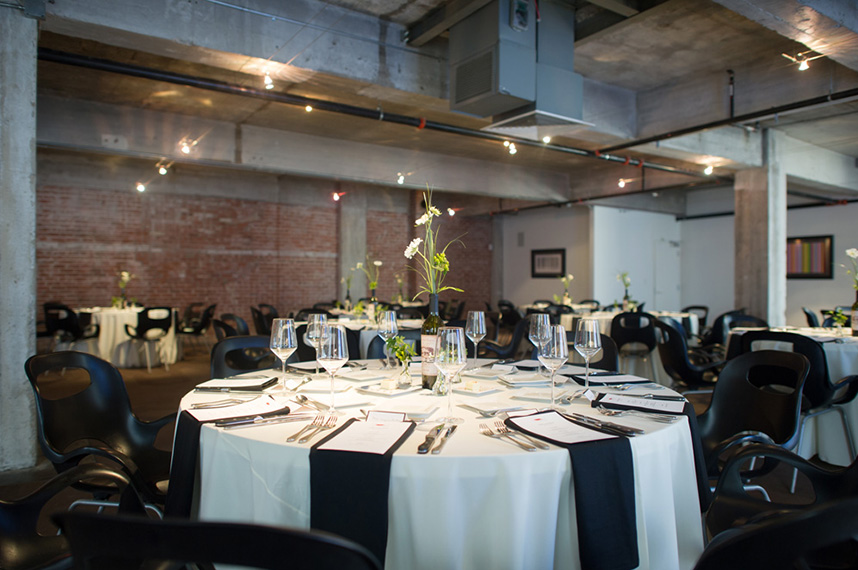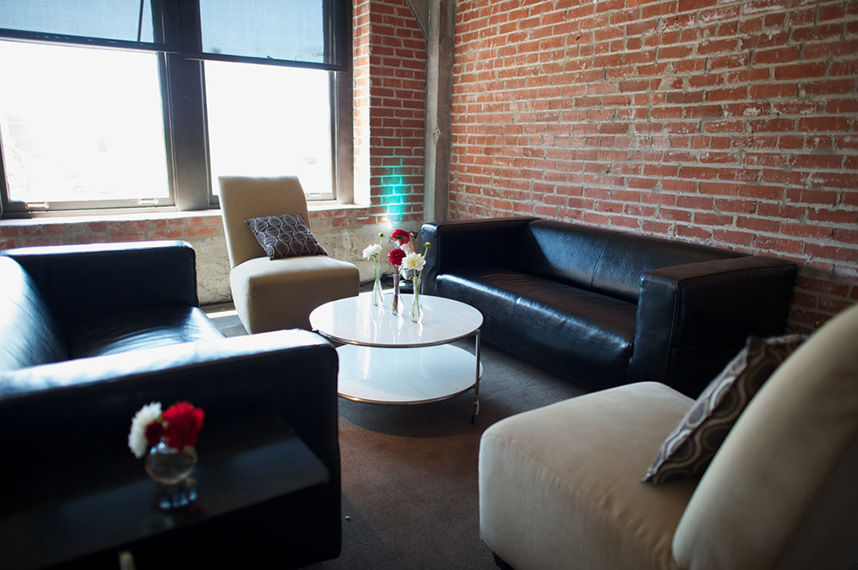 4. Red PrimeSteak – Located on the second floor of the elegant 1911 Buick Building overlooking downtown OKC and Automobile Alley, "The Showroom" is equipped for the reception of your dreams for the ultra hip urban bride. This fabulous Red PrimeSteak venue can host seated dinners for up to 200 guests and cocktail parties for a max of 300. Be the talk of the town on your big day, and enjoy this spectacular space of urban beauty and drama.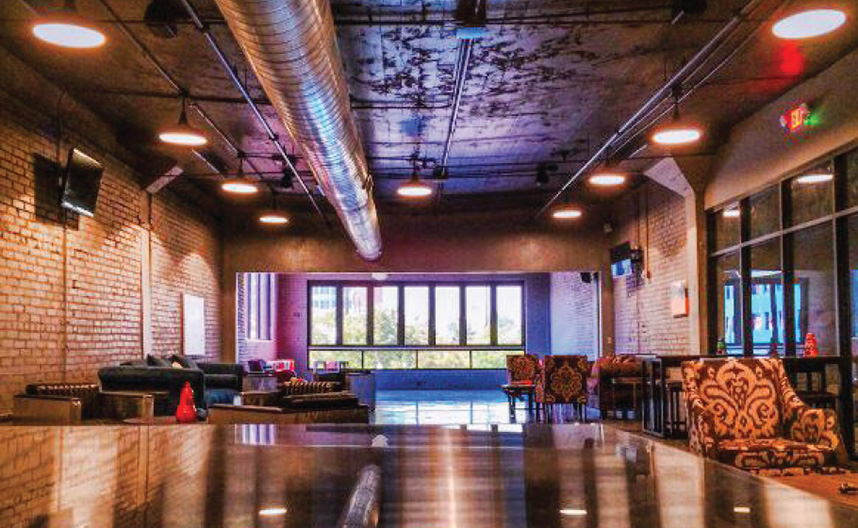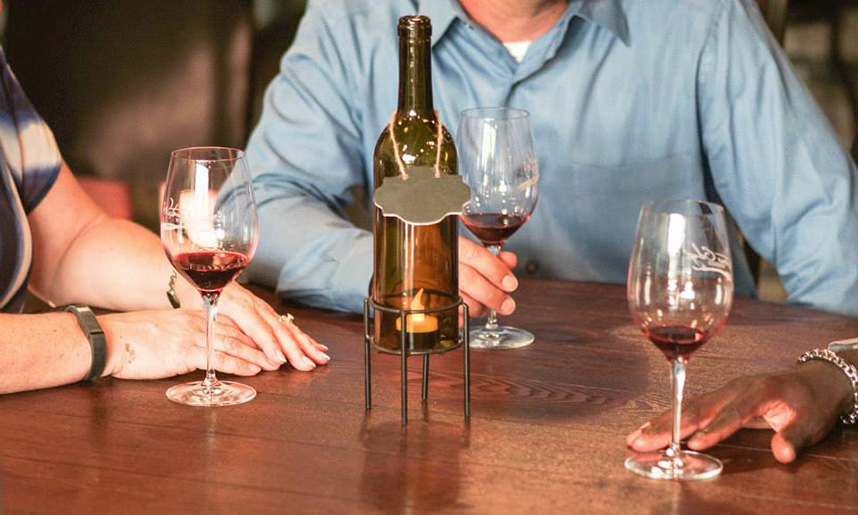 5. Waters Edge Winery – Perfect for intimate receptions of up to 115 guests, Waters Edge Winery has everything you could possibly need, including wine of course, to get the party started! Located in Oklahoma City's Midtown, guests can enjoy the urban patio overlooking Broadway in Historic Automobile Alley. This incredible industrial venue has a sleek modern vibe that will set the tone for a fabulous evening of celebration!

Other Local Vendors: Red Prime Steak, The Abbey Road Express, Waters Edge Winery, The Champagne Penthouse