Archive
Almost Married – January eNewsletter!
by Brides of Oklahoma January 30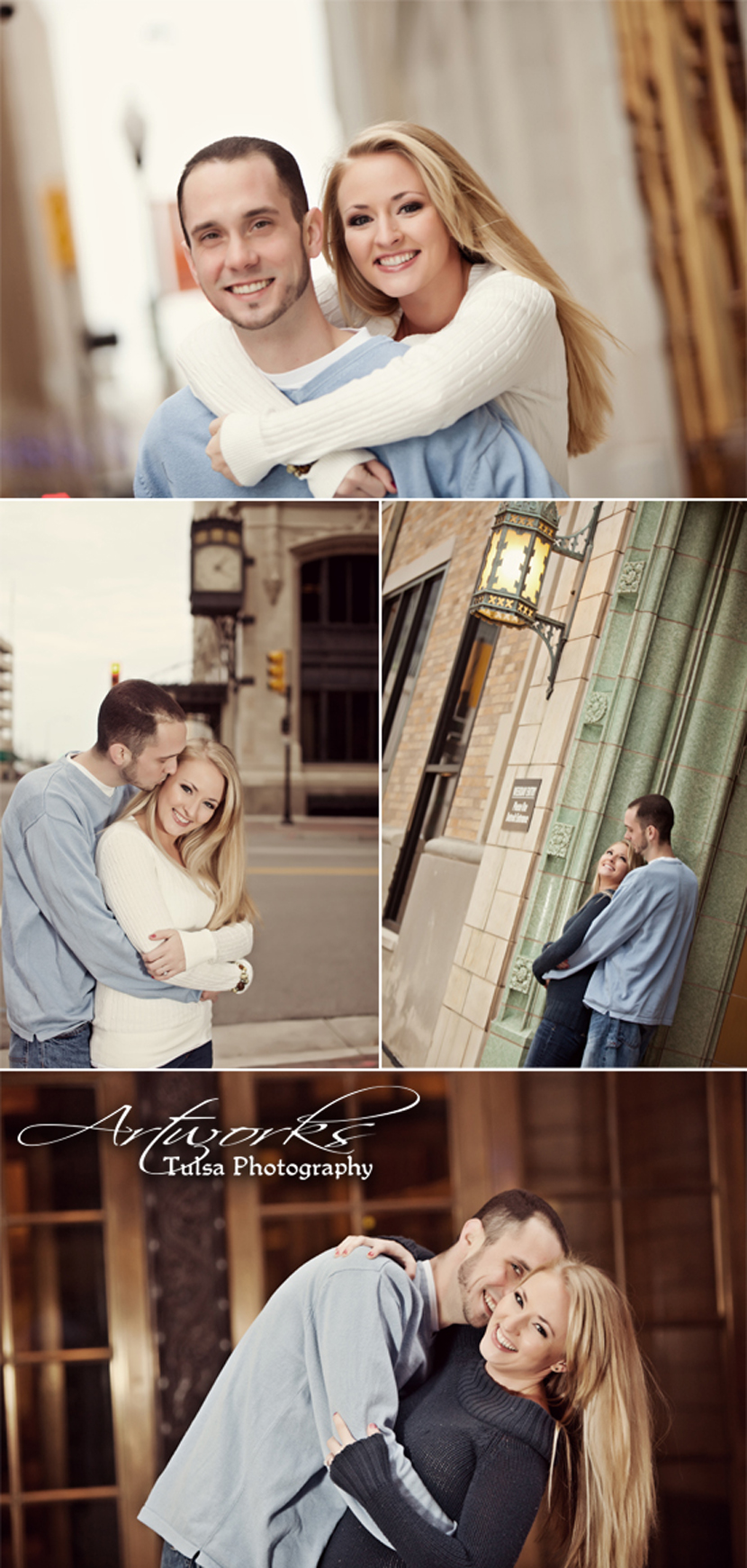 Each month, we look forward to sharing one couple who is featured in our Bridal Buzz eNewsletter on the brink of tying the knot!  It's so much fun to share engagement photos and the story behind each and every couple.  This month is no exception! Check out Kelsey and Christopher's adorable pics captured by Artworks Tulsa Photography! If you don't already receive our eNewsletter monthly, be sure to sign up here.
Kelsey and Christopher met while working together at a local business, and Kelsey was delighted when Christopher proposed on Christmas day! The two will tie the knot March 17 at Tarp Chapel and Gardens in Broken Arrow. Both fans of St. Patrick's Day, they decided to make their color scheme a mixture of sage green, violet and brown. Adding to the fun of the celebration, the groomsmen will be clad in Converse All Stars! Congrats to Kelsey and Christopher!