Archive
Anniversaries, Giveaways and Sales – Oh My!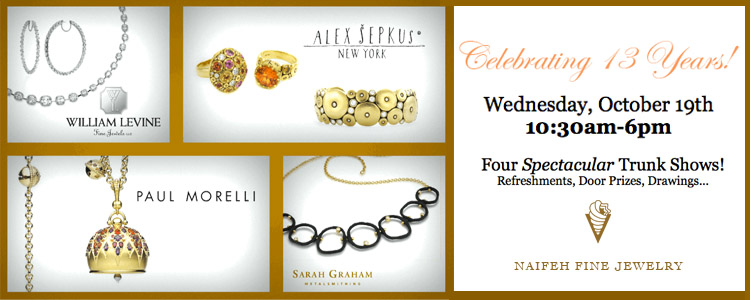 Join Naifeh Fine Jewelry as they celebrate 13 incredible years of business! Four spectacular trunk shows, refreshments, door prizes and drawings – oh my! Plus,  Naifeh Fine Jewelry will pay the sales tax on all purchases all day. Go see what's hot, what's new and what fabulous baubles look good on you!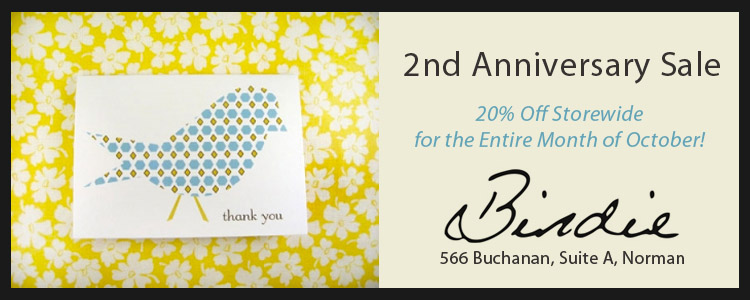 Another special anniversary! Birdie would like to say a huge thank you to all their amazing customers.  As a token of gratitude bring this email into the shop and receive 20% off storewide for the ENTIRE month of October!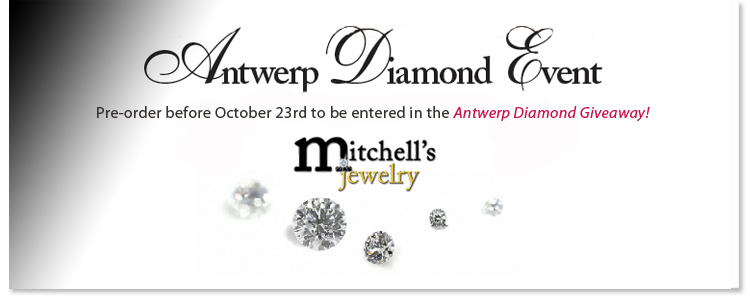 The wonderful staff of Mitchell's Jewelry travels to Antwerp, Belgium to hand select the most beautiful diamonds the world has to offer! Pre-order your Antwerp diamond before October 23rd and be entered in the next Antwerp Diamond Giveaway! Cheers!