Archive
Announce Your Wedding or Engagement in Brides of Oklahoma!
by Brides of Oklahoma April 15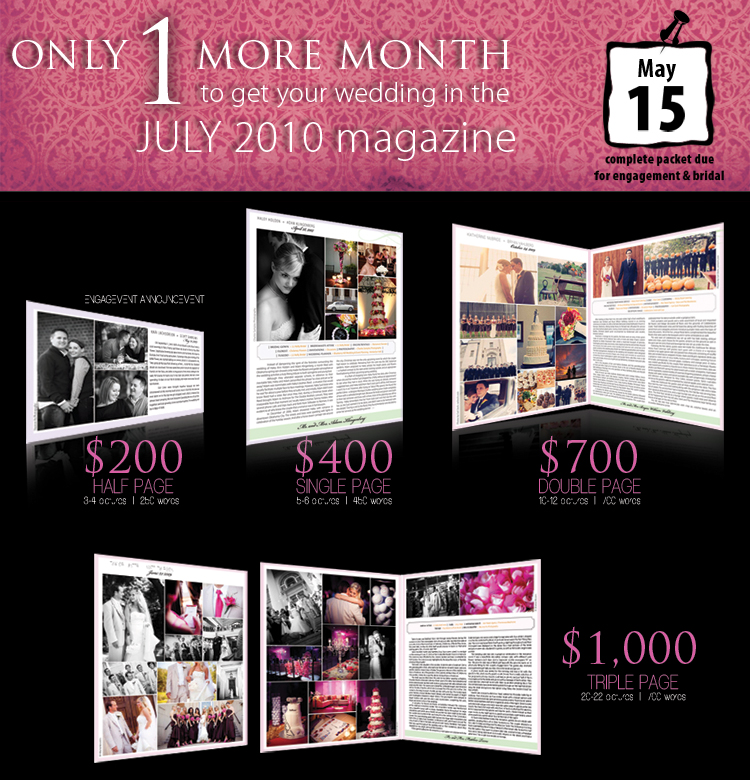 Only one month left to submit your wedding or engagement for inclusion in the July 2010 issue of Brides of Oklahoma! Space is limited — reserve your spot today! It's an awesome way to commemorate your big day and makes the perfect keepsake! To download the bridal or engagement packet, click here. If you have any questions, email Alli at alli@thebridesofoklahoma.com or call 405.607.2902. Don't miss out!!