Magazine
Arrive And Exit In Style!
by Brides of Oklahoma September 8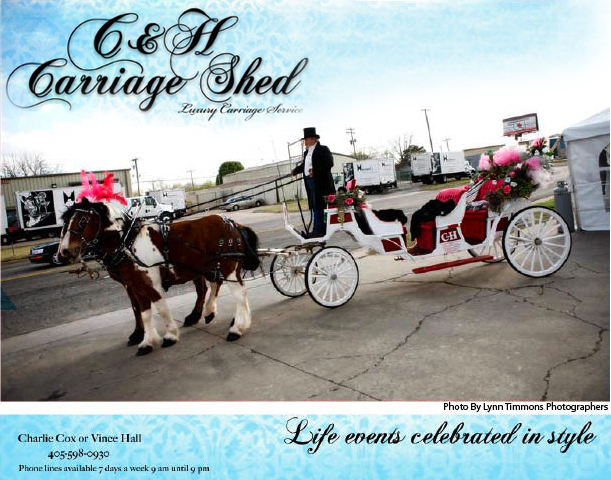 If you're searching for a luxury carriage service, you definitely want to call upon C&H Carriage Shed. We realize fall is upon us and cooler temperatures are on the horizon, but carriages are popular any time of year and come equipped with cozy blankets and all! It's a unique way to arrive or exit the wedding reception in style.  Brides of Oklahoma got an up close look at the newest addition to C&H Carriage's fleet of fancy carriages. This one is top notch with it's dual red velvet, plush seats! We love the idea of dressing the back of the carriage in florals galore and draping the horses with florals in true Kentucky Derby fashion!  For more information on carriages available through C&H Carriage Shed, contact Charlie or Vince at 405.598.0930.