Beauty
Beauty Spotlight – Injectable Aesthetics
by Brides of Oklahoma August 22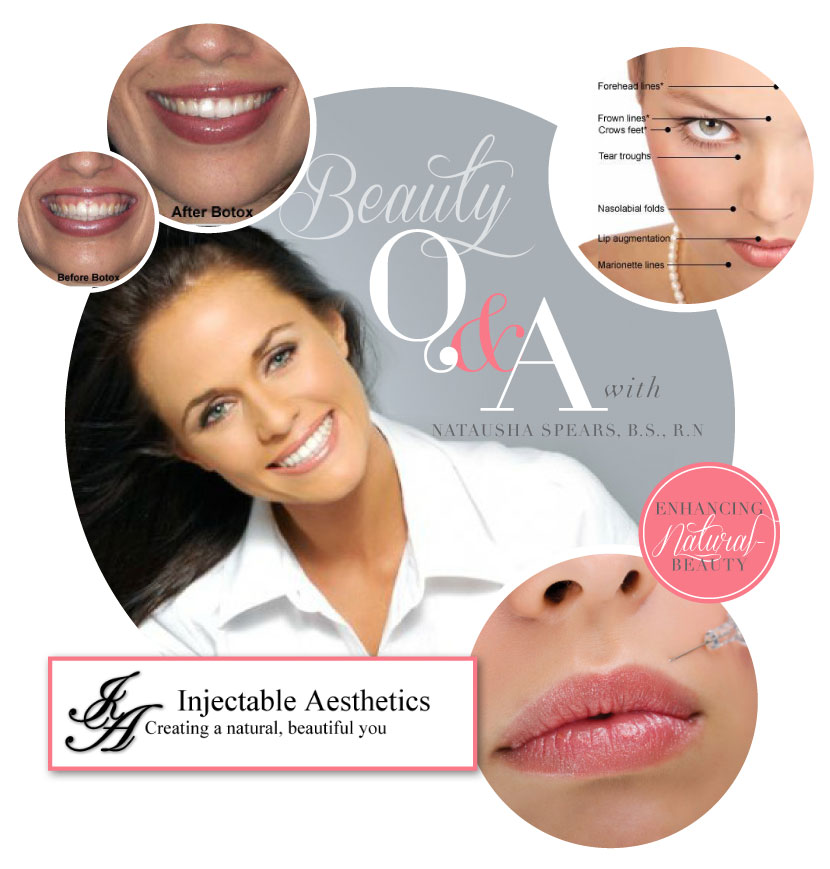 We know how important it is to a bride to look her best for the big day, which is why we love sitting down with local experts to find out how to get the look you'll love! We recently chatted with aesthetic nurse and beauty pro, Natausha Spears of Injectable Aesthetics, to find out the inside scoop on injections! Check out our Q&A below!
What types of services do you offer?
Injectable Aesthetics is one of Oklahoma's only cosmetic offices that provides Botulinum toxin type A (Botox, and Xeomin) and Dermal Filler exclusively. 
What's your most popular service with brides?
Our most popular services for brides are typically Botox/Xeomin or dermal filler for the lips. Brides love when they have a sexy lip shape in all their pictures, especially the ones that aren't full smiles.
What are the benefits of injections?
The benefits of injections are huge, from the flawless appearance to perfect pictures. Makeup goes on and stays looking fresh all day long, and pictures turn out amazing from having a little extra enhancement where needed. Also, the bride doesn't have to go under the knife, so there is little to zero downtime.
How soon before the wedding should a bride schedule her appointment(s)?
Typically, we like for the bride to schedule her appointment a month before the wedding so she will have plenty of time to heal and have any touch ups done if needed.
Is there a recovery time for injections? What does that look like?
There is zero recovery or down time for Botox/Xeomin. Most women come during their lunch break and then head straight back to work. A bride that gets dermal filler done, may have slight swelling and bruising but no downtime.
Any other helpful beauty tips for brides-to-be?
Natausha is a conservative injector that enjoys enhancing natural beauty of the bride. Botox/Xeomin is a very quick and simple appointment that the bride can spend 5 minutes on and have a flawless appearance on her wedding day.
Other Local Vendors: Injectable Aesthetics, LLC