Archive
Brides Brides Brides!
by Brides of Oklahoma January 1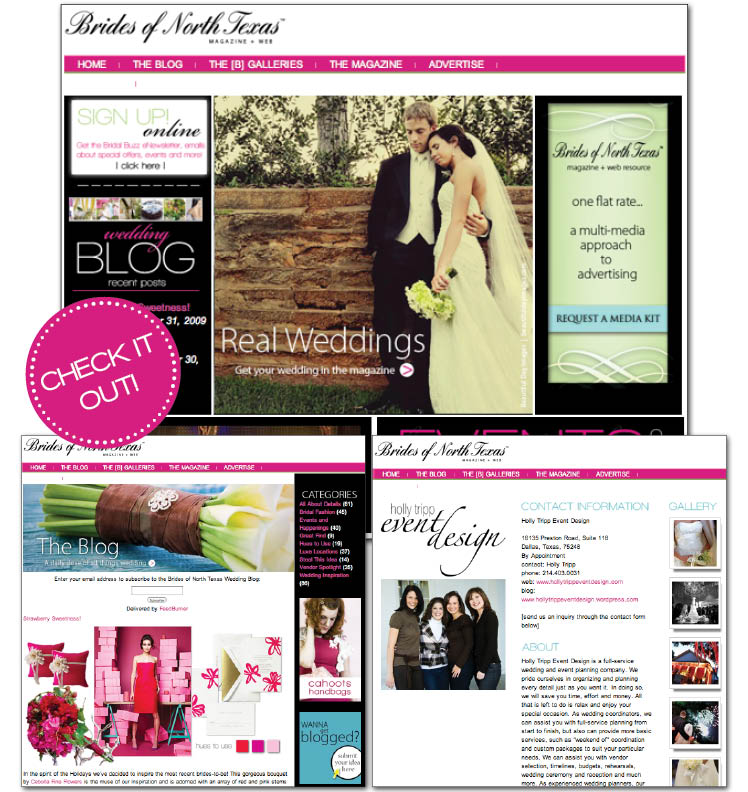 Have friends tying the knot in the Dallas-Fort Worth metro? Tell them about Brides of North Texas! If you haven't heard, the inaugural issue of Brides of North Texas magazine will be hitting newsstands in Texas in February. With the same great style as Brides of Oklahoma, featuring DFW's top wedding pros, beautiful weddings and endless ideas and inspiration, your friends will love it! And, don't forget to mention the North Texas Wedding Blog that's updated every single day with posts about local events and happenings, bridal fashion, trend, luxe locations and so much more. Or, find North Texas top wedding pros easily by checking out The [B] Galleries and viewing their profiles. They can also subscribe to the Bridal Buzz monthly eNews! Be sure to fan us on Facebook and follow Brides of North Texas on Twitter too. Ciao!