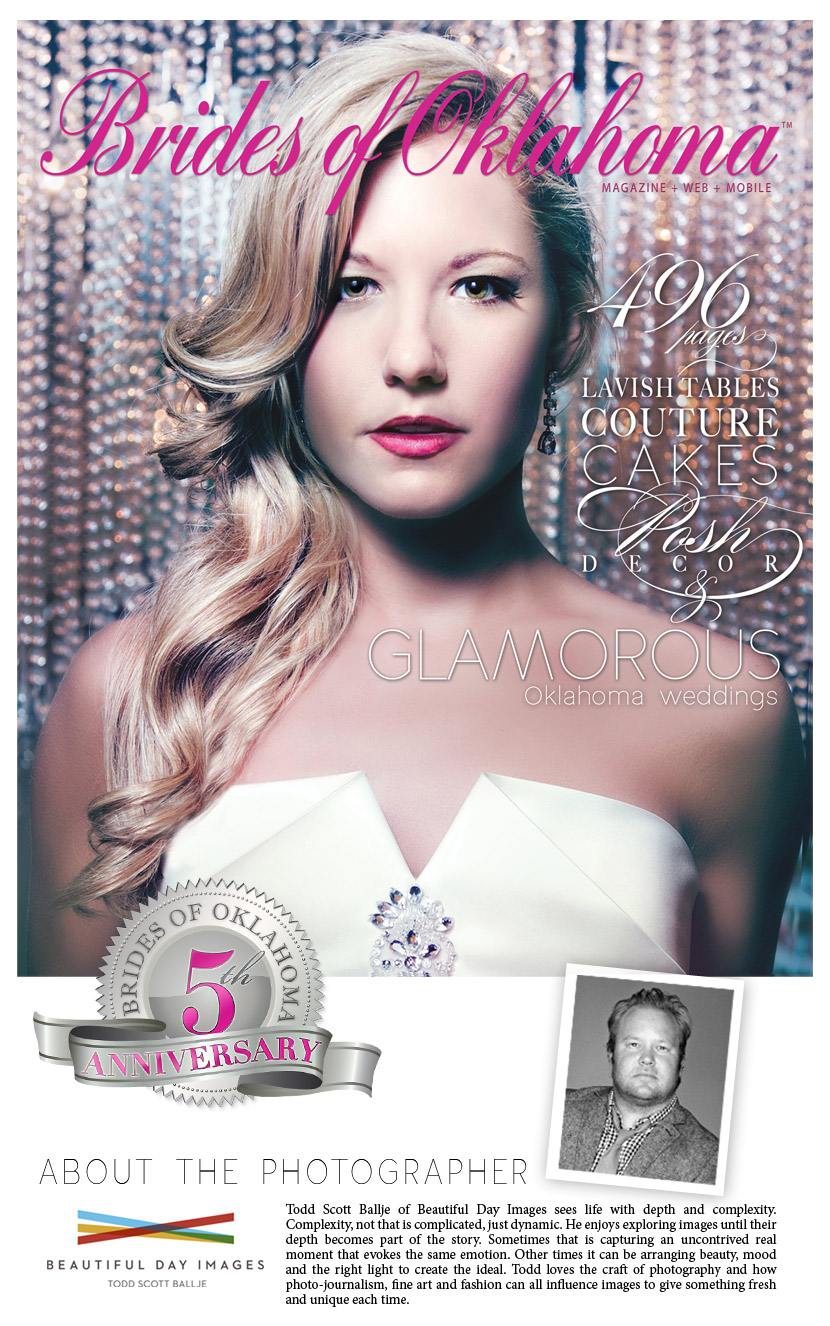 It's finally here! We've been sharing little sneak peeks of what you'll find in the upcoming 5th Anniversary issue over the past week and today we are beyond thrilled to finally reveal our beautiful cover bride Kristin Bethers-Daniel and this oh-so glamorous shot captured by Oklahoma wedding photographer Todd Scott Ballje of Beautiful Day Images! We received hundreds of amazing submissions from beautiful Oklahoma brides, but couldn't find an image more fitting to grace the cover of our 5th Anniversary issue, which you'll soon find is jam-packed of all-things glamorous, chic, stunning and Couture featuring the best of the best Oklahoma wedding professionals from across the state!
Kristin and her husband Andrew tied the knot this September in Oklahoma City with a gorgeous reception at The Skirvin Hilton. Be sure to check out her fabulous wedding in the new issue to be released this January! Congrats to Beautiful Day Images for capturing this stunning shot and snagging the 5th Anniversary honors!
Want to be one of the firsts to get your hands on the 5th Anniversary issue? Pre-order your copy online today and receive a copy before the magazine hits newsstands! Cheers!