Archive
Can't Miss Events!
by Brides of Oklahoma March 28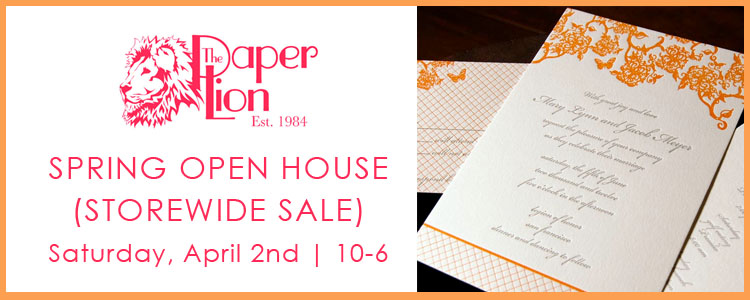 Stop by The Paper Lion this Saturday, April 2, from 10 am to 6 pm for their Spring Open House. There will be fab sales and Big Truck Tacos will be at the store from 1 to 3 pm! Cheers!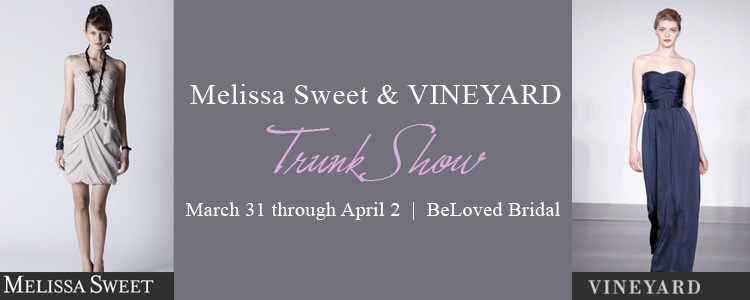 BeLoved Bridal will be hosting a Melissa Sweet and Vineyard Trunk Show this Thursday, March 31, through Saturday, April 2. Don't miss your chance to view this amazing collection! For an appointment, call 405.701.8745.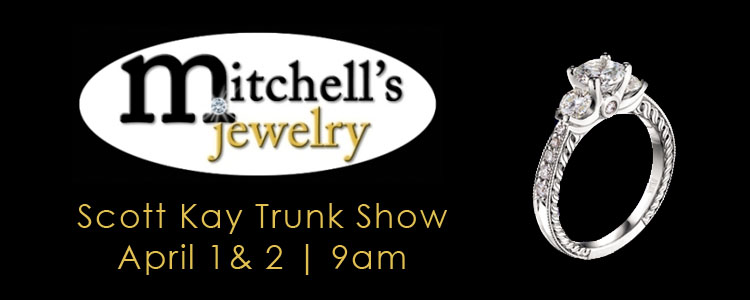 Make plans to check out the Scott Kay Trunk Show at Mitchell's Jewelry in Norman this Friday and Saturday! Don't miss out on this amazing opportunity to win a gorgeous Scott Kay Equestrian Buckle Bracelet with diamond accents! Mitchell's Jewelry is giving away this special piece with any Scott Kay purchase to a lucky winner!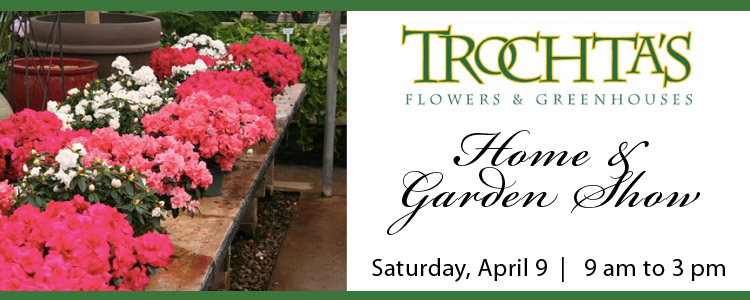 If you're looking for inspiring florals, make plans to swing by Trochta's Home & Garden Show on Saturday, April 9, from 9 am to 3 pm. Admission is free and you'll receive 25% off your entire purchase that day.  While, you're there, enjoy delicious food, great company and fabulous prizes! Cheers!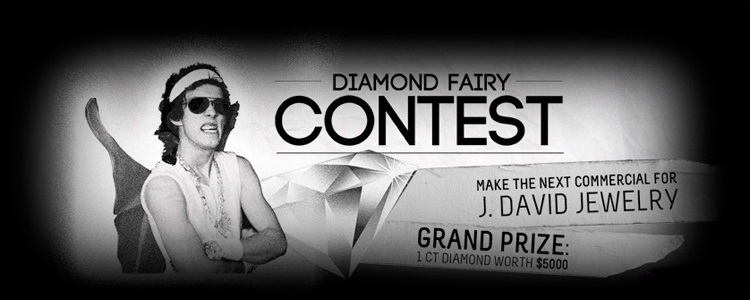 Time is running out! J. David Jewelry is giving away a $5,000 diamond ring to one lucky winner! The competition ends April 1, 2011, at 11:59pm (CST). Judging and Rules are as follows: Competitors are required to make a 90 second J. David Jewelry commercial. Upload your videos to the video sharing network YouTube. When uploading your video, tag your video 'J. DAVID DIAMOND FAIRY 2011.' Email (diamondfairy@jdavidjewelry.com) the link to the video with your name and contacts. They will then link it to the J. David website, J. David Facebook pag, and J. David Twitter. BIG SEMI-FINALISTS: five (5) total videos will go before a panel of 850 diamond industry judges. The five selected videos are as follows: the top three (3) viewed videos, plus the top two (2) wildcard videos (as selected by the J. David staff). BIG WINNER: the video that wins the one (1) carat diamond is the one video (from the five) which receives the most votes from the abovementioned diamond industry judges. Judging ends April 8, 2011 at 11:59pm (CST). The winner will be announced April 9, 2011 at 3:00pm (CST). For more information check out their website! http://jdavidjewelry.com/diamondfairy Good luck!!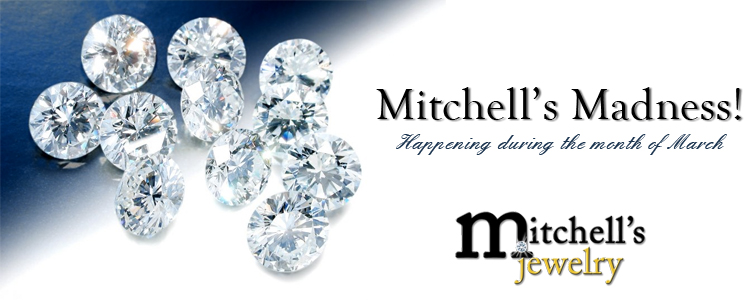 March means Basketball and Mitchell's Jewelry has their own version of March Madness. It's Mitchell's Madness and the road to Norman is paved with Diamonds. To celebrate the madness of this month they have something to make everyone happy. With every ≤ carat diamond purchased during the month of March, you get a FREE 32" plasma television. Bigger is better and that applies to diamonds and televisions! With your one carat diamond, you get a free 42" plasma television. Financing is FREE and Monthly payments are as low as $79 per month. It's Mitchell's Madness and it only happens in March! Cheers!