Archive
Can't Miss Events!
by Brides of Oklahoma November 8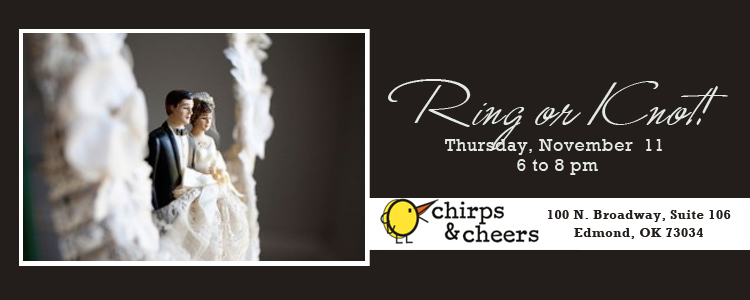 Whether you have a ring, want a ring or just love all things vintage and wedding, don't miss out on this special evening with Chirps and Cheers! There will be tons of vintage and letterpress goodies, a fun photo booth plus drinks, treats, door prizes as well as special guests, Lauren Essl of Blue Eye, Brown Eye and Anna Routh of Anna Routh Photography. So 'Ring or Not,' don't miss this amazing opportunity on Thursday, November 11, from 6 to 8 p.m.!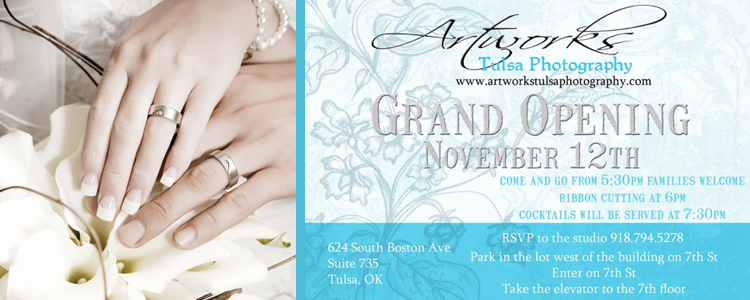 Don't miss Artworks Tulsa Photography's grand opening this Friday, November 12, from 5:30  to 7:30 p.m.! There will be tons of giveaways, a ribbon cutting, gorgeous florals from The French Bouquet, a fun photo booth, cocktails, tasty treats and more! Be sure to RSVP to the studio at 918.794.5278 and check out their new digs on Friday at 624 South Boston Ave., Suite 735 in Tulsa! Cheers!