Archive
Check Out Our Sister Publication!
by Brides of Oklahoma May 27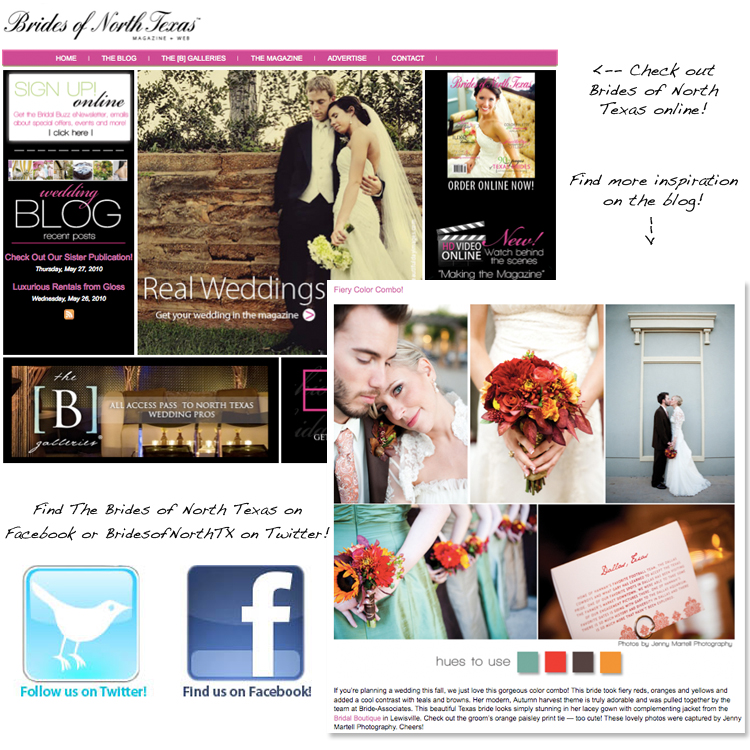 If you've enjoyed cruising through the Brides of Oklahoma Web site, Blog and magazine, be sure to check out our sister publication — Brides of North Texas! Just a short trek down the highway, Brides of North Texas is sharing wedding must-haves, tips and trends, local events and happenings and so much more! If you've got friends in the DFW Metroplex planning to wed (or if you're just interested in the world of Texas weddings), be sure to spread the word about this fab resource! Share some love and fan Brides of North Texas on Facebook and Twitter. For more wedding ideas, check out the daily blog. Just like Brides of Oklahoma, Brides of North is dedicated to inspiring brides on a daily basis and sharing the inside scoop on DFW's top wedding pros! Cheers!