Archive
Chic Registry Options!
by Brides of Oklahoma April 13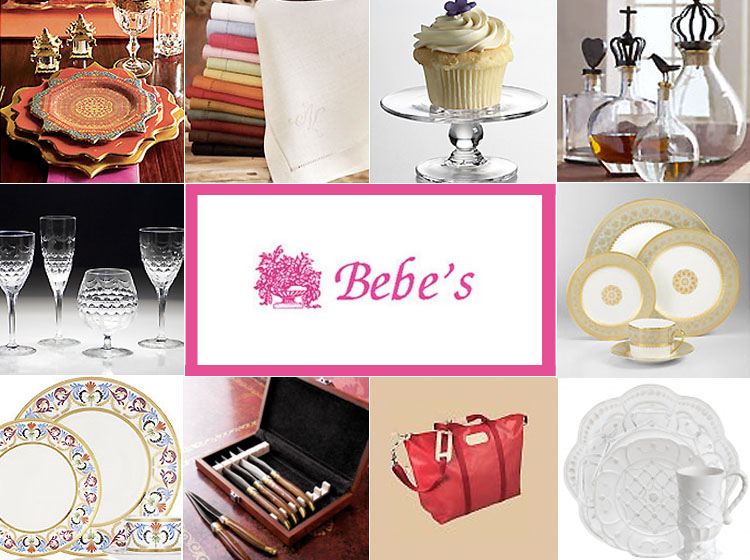 Conveniently located in Nichols Hills, Bebe's is your one-stop shop for everything from chic table linens and crystal to fine china and home décor. With over 15 lines to choose from, it's the perfect place to register for unique and elegant items! Swing into Bebe's fabulous store at 6480 Avondale Dr. in Nichols Hills to see their beautiful gifts in person. Bebe's also carries personalized travel accessories—the perfect sophisticated touch to a fabulous honeymoon. For more personal viewing of Bebe's fine gifts and furnishings, private appointments are welcome. For more information, visit Bebe's online! Enjoy!