Archive
Colorband Photography Grand Opening Tonight!
by Brides of Oklahoma July 22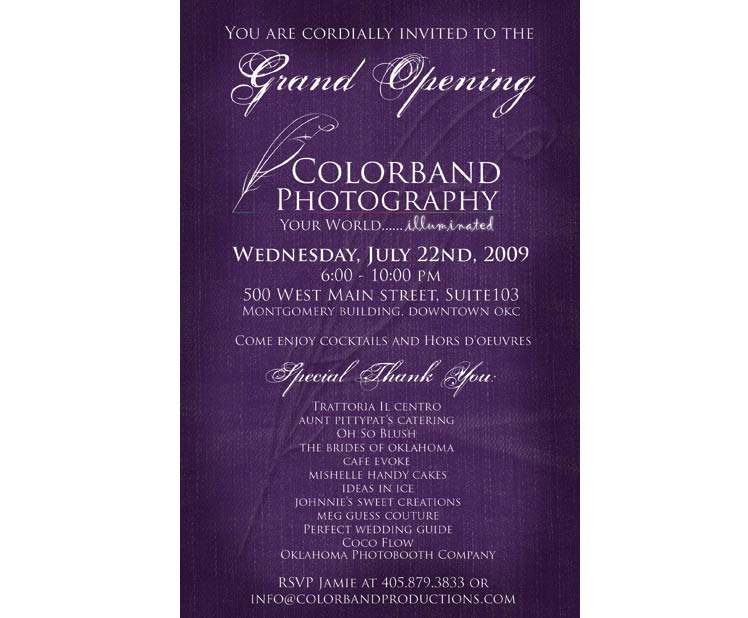 Don't miss the grand opening of Colorband Photography's new location in the Montgomery Building in downtown Oklahoma City tonight! Join the festivities from 6 p.m. to 10 p.m. and enjoy fabulous food, drink and great company! Hope we see you there! RSVP Jamie at 405.879.3833 or info@colorbandproductions.com.