Archive
Countdown to the Cover: Three Sweet Treats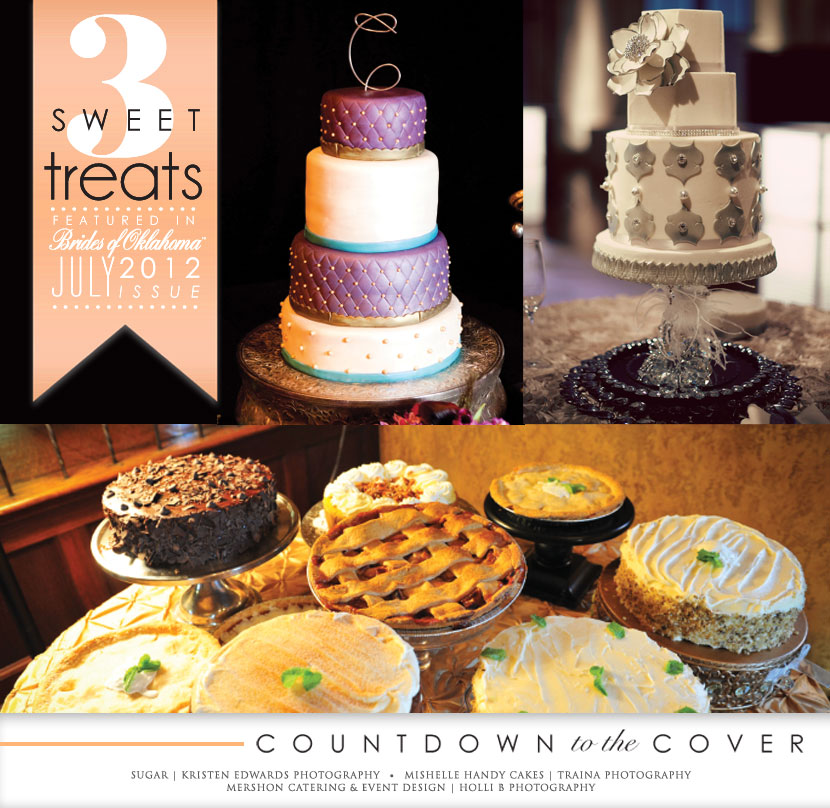 We are one day closer to announcing the gorgeous Oklahoma bride who will grace the cover of the upcoming Fall/Winter 2012 issue, and the anticipation is almost killing us! In the meantime, we had to share a sneak peek of some of the delectable sweet treats featured in the new issue. We absolutely love the plush, royal feel of this four-tiered confection by Oklahoma cake artist Sugar. Pure elegance perfectly describes this lovely cake with silver metallic accents by Mishelle Handy Cakes. Variety is the spice of life, and what guest wouldn't love to take their pick of any of these yummy pies and cakes from Mershon Catering & Event Design?
Stay tuned for the big cover reveal next Wednesday, and be one of the firsts to get your hands on the new Fall/Winter 2012 issue!
Pre-order your copy online today
! Cheers!