Archive
Creative Touches to Add a Little Zing!
by Brides of Oklahoma March 15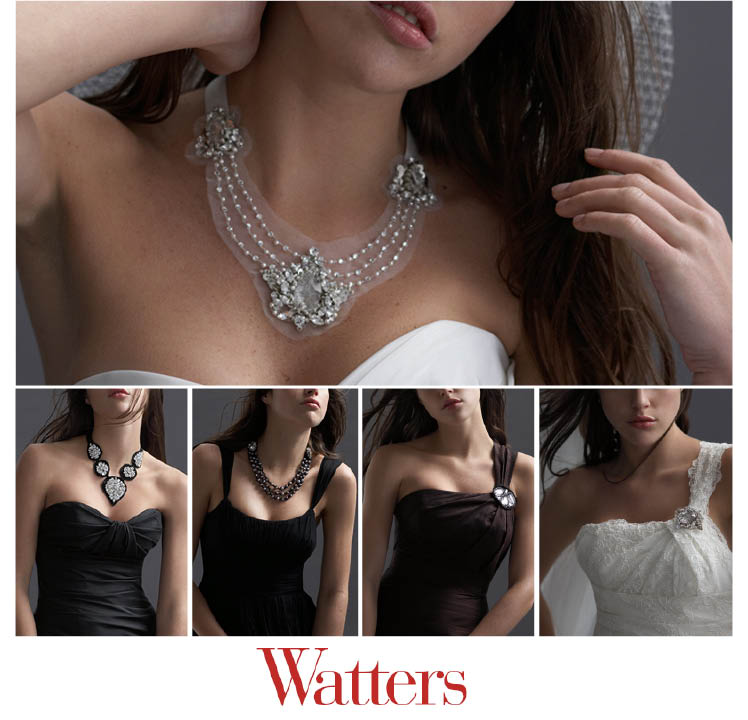 This adorable jewelry collection from Watters gives a little hint of sparkle and glam and is the perfect match to any gown. We just love these charming brooches to dress up any bridesmaid's dress or change looks with your wedding gown before the reception! The combination of crystals and pearls gives a classy chic look to any dress! The necklaces are crystal encrusted satin with English net ties and look dazzling on everyone! Find these creative touches that add a little zing to your special day at J.J. Kelly Bridal Salon in Oklahoma City. Ciao!