Magazine
Editorial Feature – More from Route 66!
by Brides of Oklahoma February 22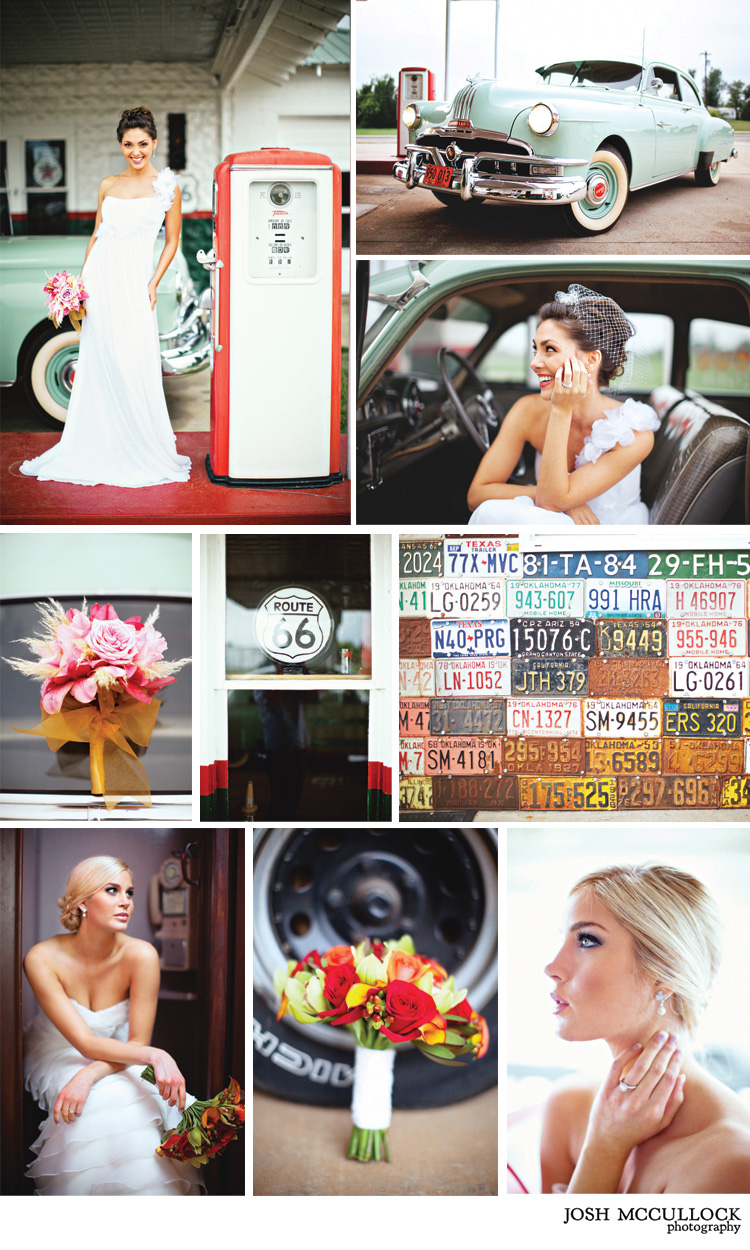 We just had to share some more stunning pics from our Route 66 gown shoot! These lovely images were captured by Josh McCullock Photography! We just happened across this first location while cruising down Route 66 — the wall of license plates is what caught our eye and we loved the restored gas pumps and vintage car parked in front. The old gas station has actually been converted into an office building, but the owners Wes and Laurie have kept the Route 66 spirit alive! The second location featured was at the Route 66 Museum in Clinton. Our gorgeous model Morgan relaxes in an old-fashioned phone booth and sparkles with these lovely earrings and ring from Mitchell's Jewelry. Find these photo shoots in the Spring/Summer issue of Brides of Oklahoma on pages 129 and 130. For behind the scenes footage from the Route 66 Museum, click here. Enjoy!