Archive
Extreme Makeover – Home Edition!
by Brides of Oklahoma April 6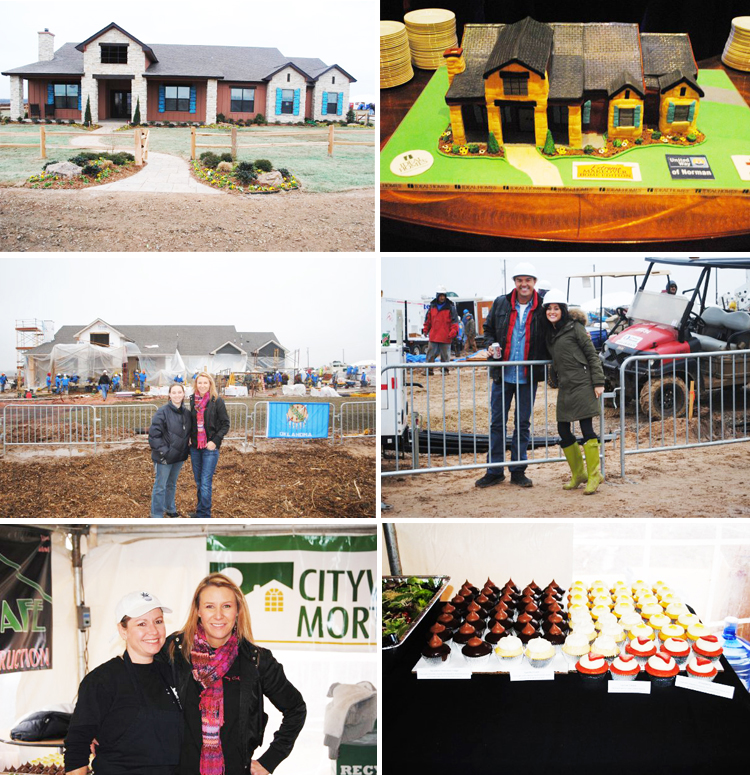 We love to hear about communities pulling together for good causes! Extreme Makeover Home Edition recently came to Oklahoma in February and we finally had a chance to check out some amazing pics from the seven-day adventure that provided the Skaggs family with a safe and gorgeous new home. Vendors from across the state pulled together to donate their time and services to this worthy family. Thanks to Amy Cakes in Norman, we have some behind-the-scenes pics to share! Amy Cakes made a variety of yummy cupcakes every day for the cast and crew of the Extreme Makeover team — they look so delicious! They finished off the week with an impressive replica of the Extreme Make-over house — we were blown away! Abbey Road Catering also provided an amazing spread of food to keep the crew going during those long hours and Café Evoke volunteered to provide a specialty coffee bar that was perfect for the chilly February weather! In just seven days and while fighting off extreme Oklahoma weather, an amazing team of volunteers pulled together to answer the prayers of this Oklahoma family in need! Cheers!