Archive
Fall/Winter Issue Hits Stands July 7!
by Brides of Oklahoma June 17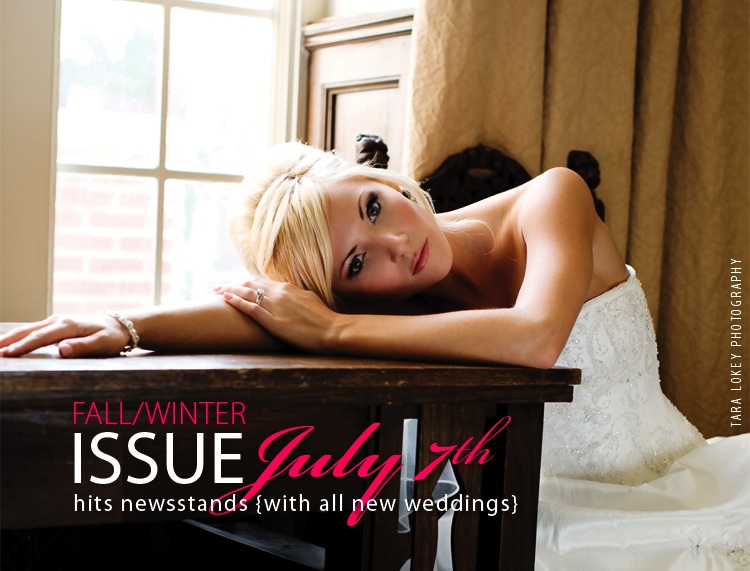 We are counting down the days until the July issue with all new weddings hits newsstands — 21 days to go!! We are so excited to share the beautiful details from real weddings from across the state and keep you in the loop on the wedding pros brides have hired for their big day! You'll find them listed alongside every bride! Mark July 7th on your calendar to pick up a copy at Barnes & Nobles, Borders, Hastings, Waldenbooks, Full Circle Bookstore, Steve's Sundry Books & Magazines, Petty's Fine Foods and Whole Foods! Hope you are as excited as we are!