Magazine
Favorable Gifts!
by Brides of Oklahoma June 8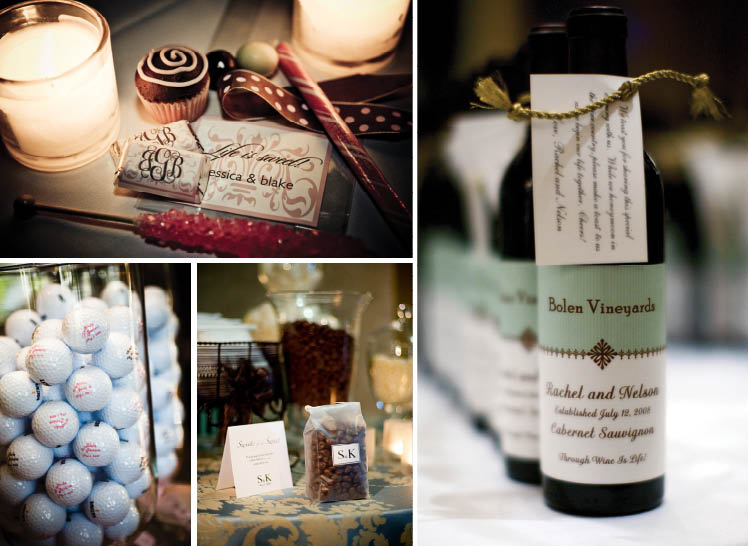 We always enjoy reading about the creative wedding favors brides have crafted for their guests. The possibilities are limitless when sharing your personality with friends and family with memorable favors. We want to hear what unique wedding favor ideas you've incorporated into your big day whether you're still planning or it's already passed! Don't forget to tell us what inspired you to choose this wedding favor and let us know if anyone helped you make it happen! Leave a comment, send us a message on Facebook or email us and share your great ideas with us! We'll be putting our favorite favor ideas and stories on the blog at the end of the week!

Photos by Chris Humphrey Photographer (top left, bottom left),  Lynn Timmons Photographers (right) and Shannon Ho Photography (bottom middle).