Archive
Favorite Favors
by Brides of Oklahoma June 15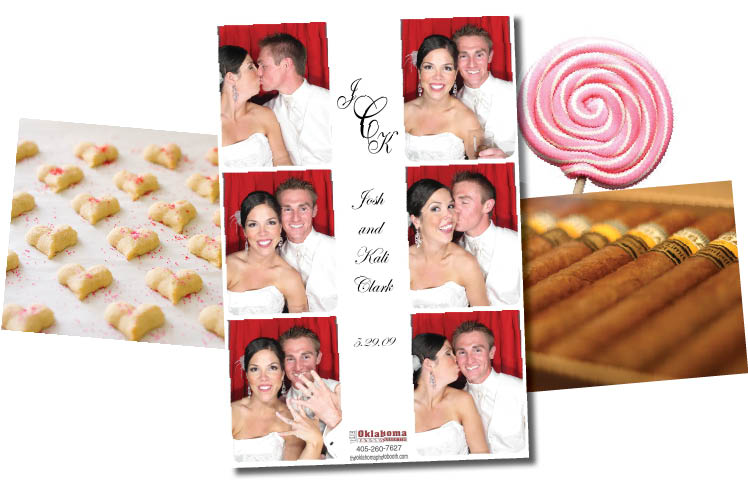 As promised, here are some of our favorite wedding favor ideas from Oklahoma brides! Thanks to everyone who submitted!!
Alle and her husband's sisters baked 600 spritz cookies in shapes of stars and hearts to honor Alle's great-grandmother who had always made them for special occasions. This favor idea is sweet in so many ways! The ladies at Carissa's weddings will be delighted to find a pashmina folded and draped over the back of each chair accompanied with a gift tag incorporating their custom monogram. The gentlemen will enjoy cigars also wrapped with the custom monogram. Talk about luxury! Guests at Gabby's wedding satisfied their sweet tooth with a pink candy buffet — a huge hit! Offering a night of entertainment, Kali's guests spent the evening dressing up and taking pics in a photo booth — a great favor and keepsake for the bride and groom!
For more on these wedding favors ideas, check out the brides' comments on the favor blog last week and if you have any other unique ideas of your own, we'd love to hear about it!  Just leave us a comment!