Archive
Grand Slam Groom's Cakes!
by Brides of Oklahoma May 17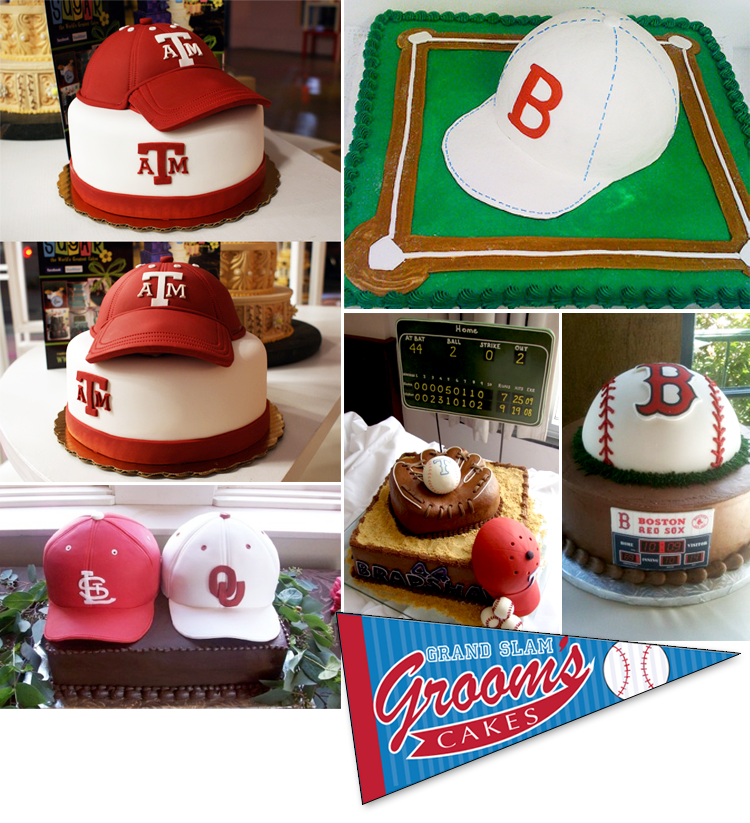 With baseball season officially in full swing, we couldn't help but share these oh-so-creative groom's cake designs specially made by our uber-talented Oklahoma wedding cake designers. Your groom will love having his favorite sports team represented at the wedding with one of these amazing designs, carefully constructed with a score board, baseball diamond, the team's insignia and more! Root root for your favorite team and share your enthusiasm with your guests!
Cake designs created by Sugar (top left); Ann's Bakery (top right); Amy Cakes (bottom left); Sweet Treasures (bottom middle); Icing on the Top (bottom right).