Archive
Introducing Happy Planning by Allyson VinZant
by Brides of Oklahoma January 13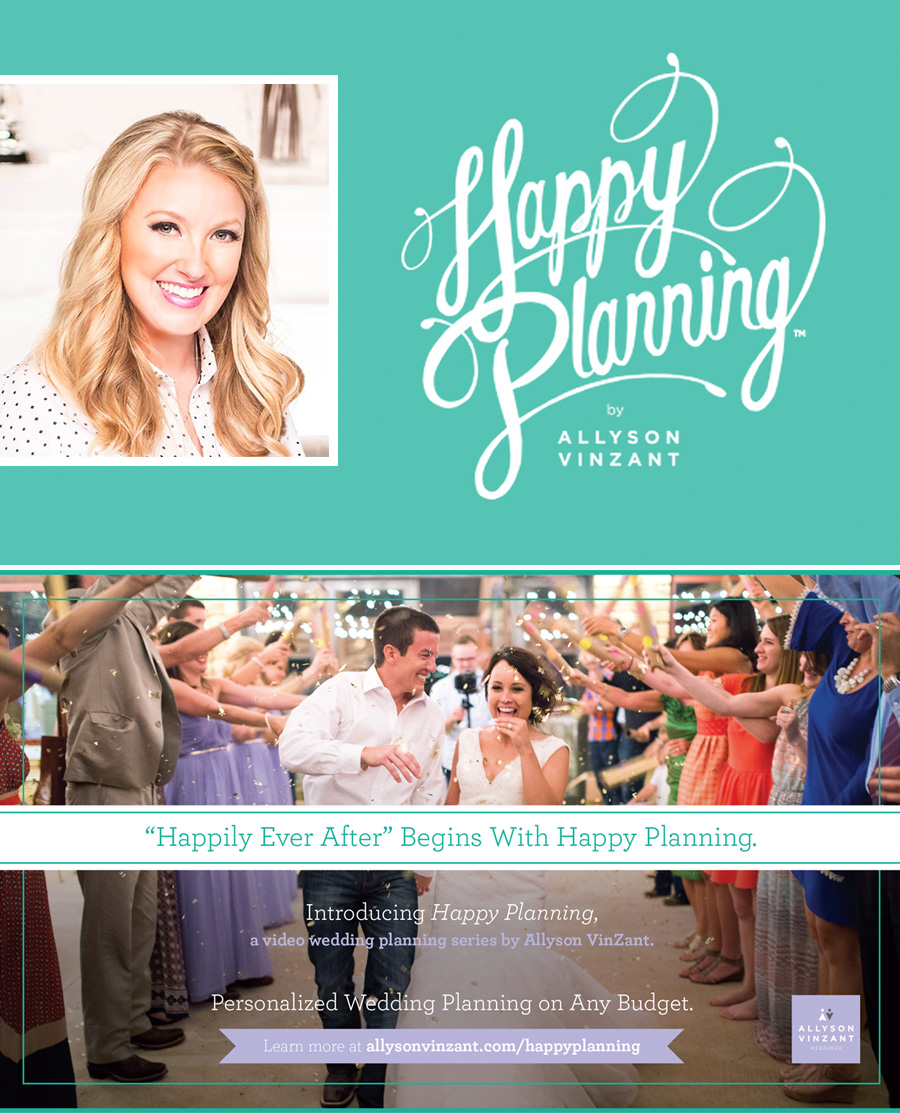 If you're taking on the task of planning your own wedding, we are beyond excited to share this new step-by-step wedding blueprint designed by professional Oklahoma wedding planner Allyson VinZant that we're certain will help make the process easier! Created for brides planning on any budget, Allyson is offering personalized wedding planning with Happy Planning — a collection of 36 instructional videos filled with tips, tricks and secrets as well as a personalized wedding timeline! Allyson has planned hundreds of amazing weddings around the world and is thrilled to share her wedding insight to help brides planning on any budget.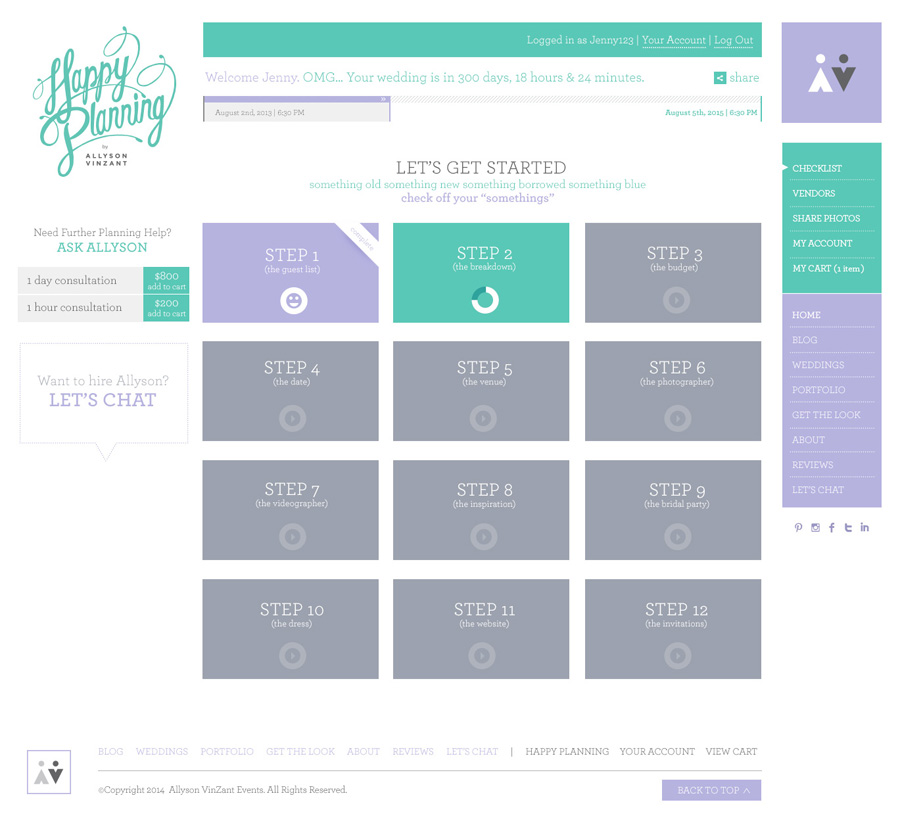 Here's a peek a what you'll find once you've started your journey with Happy Planning! Each box is one video along with a checklist of 3 to 5 items to complete. The checklist is all based on the video topic. Once you've watched the video and completed the checklist a smiley face will appear as seen on the first video. At the top of the page, you'll see your name, how many days until the wedding and (not shown) your personalized timeline!
To find out more about Happy Planning, visit Allyson's website. Cheers!
Other Local Vendors: Allyson VinZant Events