Archive
Invite Promotions and Tasty Events!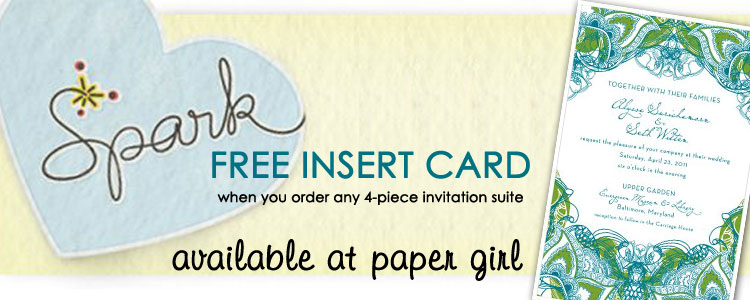 Looking for the perfect invites? Check out this awesome deal from Paper Girl! Get a free insert card when you order any four piece invitation suite from Spark!  Offer ends October 31, 2011.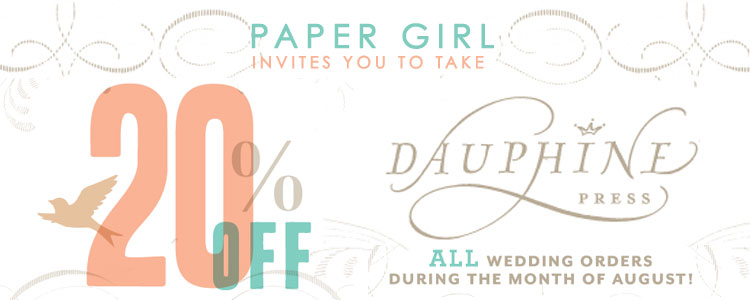 Another great deal from Paper Girl! Take 20% off all Dauphine Press orders during the month of August! What a steal!
Mark your calendars for Saturday, September 3rd from 10 – 4 p.m. J.J. Kelly Bridal will host an in-store wedding cake tasting – yum! Come sample delicious wedding cake made by Sweet Treasures! Wedding gown and bridesmaid showings by appointment. Call (405) 752-0029.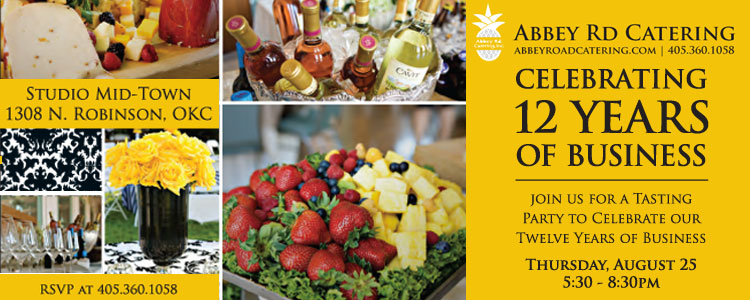 It's that time of the year again! Abbey Road Catering would like to invite you to come and help celebrate their 12th birthday Thursday August 25th from 5:30 – 8:00 p.m. at their Midtown Studio location 1138 N. Robinson in OKC (look for the big blue door). Come and be greeted with a glass of champagne and taste some new and seasonal items! RSVP by calling (405) 360-1058.