Archive
It's Fashion Week!!
by Brides of Oklahoma September 13
We're thrilled to announce the start of Fashion Week!! With high-end designers and drop-dead gorgeous gowns, this week on the blog we will feature the best of the best in bridal couture! The new Spring/Summer 2011 Collections have arrived and we can't wait to bring you the latest straight off the runway! Enjoy!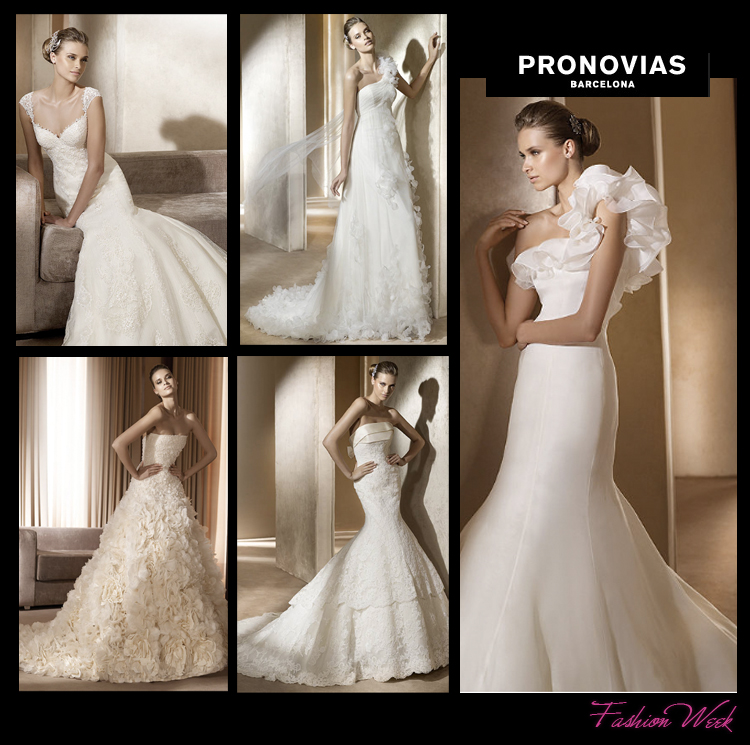 Flattering strapless necklines, waist-cinching bodices, cascading ruffles with spectacular volume—take a look at the new Pronovias bridal collections! With a collection for every bride—fashion savvy, city girl, glamour queen, classic romantic—these luxury designs are show-stoppers! Find the perfect Pronovias gown at Bella Rose in Edmond, Bridal Boutique in Norman, or Bridal Classiques in Tulsa!