Archive
Light a Spark!
by Brides of Oklahoma July 5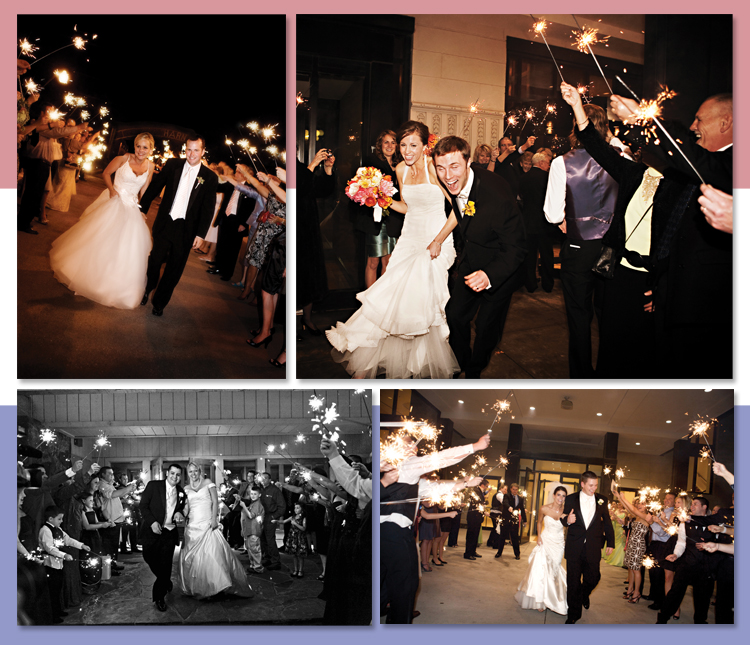 We're so excited to celebrate Independence Day! Steal this idea: incorporate fireworks into your wedding celebration like these couples have! It is such a cute and romantic idea to have a sparkler send off! Not only are these shimmering sparklers great for summertime weddings, but they are also beautiful amid a winter wonderland! What a fantastic firework farewell! Wishing you a sparkling* Fourth of July! Enjoy!
These fun photos have been featured in Brides of Oklahoma magazine. Images from left to right captured by, Top: Lindsey Brooks Photography and Tara Lokey Photography; Bottom: Holli B. Photography and Zach Seat Photography.