Mag Life
Looks of Love Contest – 5 Days Left to Enter!
by Brides of Oklahoma February 4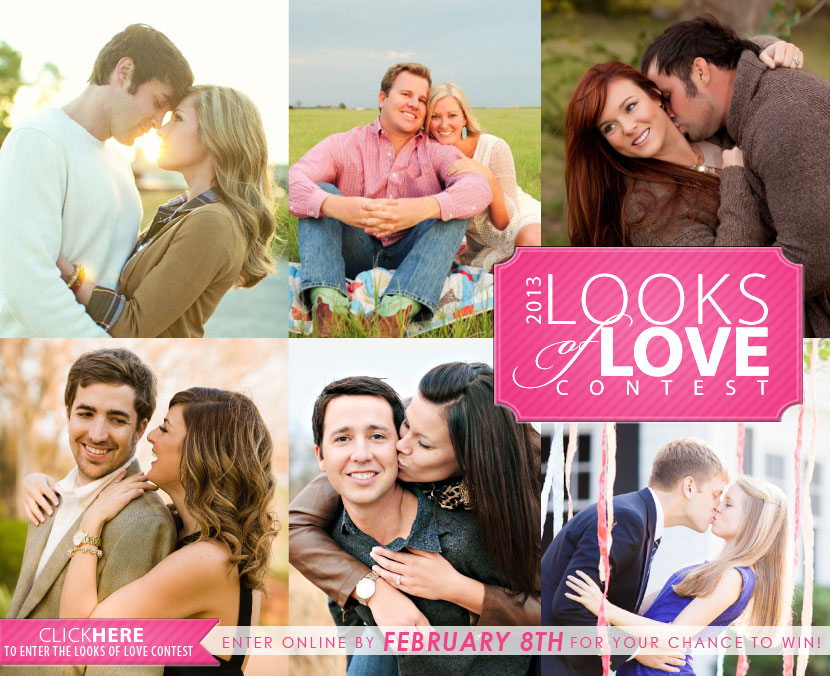 There are only five days left to enter Brides of Oklahoma's 5th Annual Looks of Love contest! We've been pouring over so many adorable submissions from Oklahoma couples already and can't wait to select our winner! To enter, follow this link and upload a few of your favorite pictures or engagement photos and briefly tell us your love story (just a short paragraph will do!). The deadline to enter is Friday, February 8 and after that, we'll be sharing some of our favorites on Facebook leading up to the big Valentine's Day announcement! And, for the lucky couple that captures our attention, we'll be sending our favorite Looks of Love entry on a romantic dinner date on us! Also, if you have any friends in North Texas, be sure to tell them about our Looks of Love Contest for Brides of North Texas ongoing now as well! Good luck!
Photos from top left to bottom right: Amanda Watson Photography, Holli B Photography, Artworks Tulsa Photography, Chris Humphrey Photographer, Art and Soul Photography by Meggan Taylor, Picturesque Photos by Amanda