Archive
Lovebyrd Calligraphy – New Web Site Launched!
by Brides of Oklahoma January 5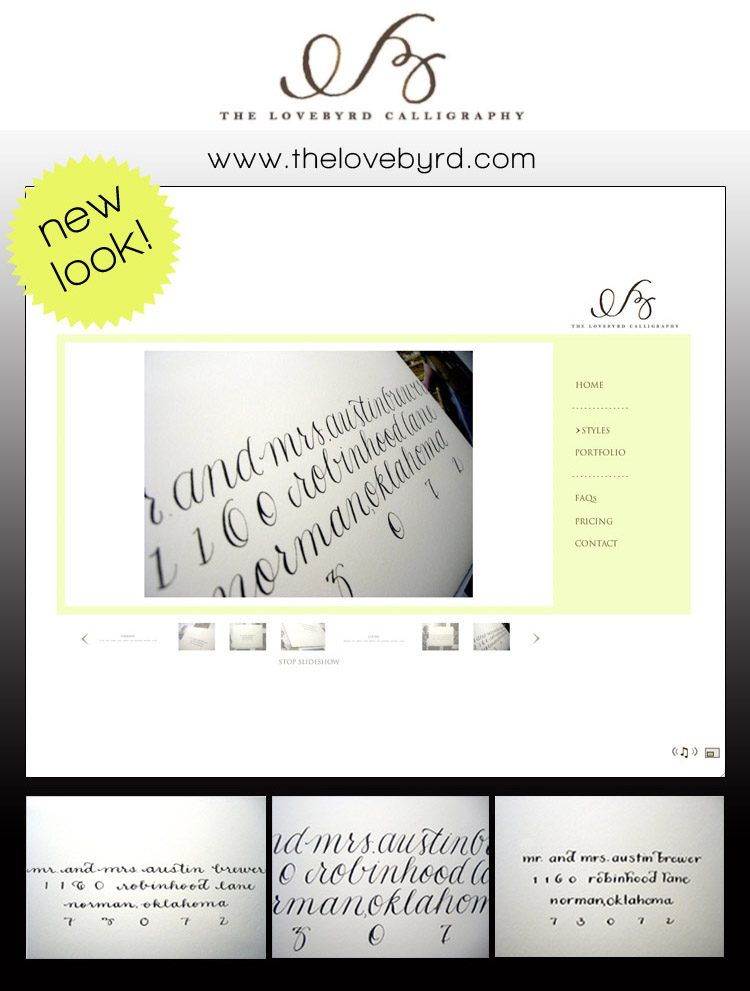 Lovebyrd Calligraphy has launched a fab new Web site for 2011 featuring 10 unique portfolio styles! Check out this chic site to view The Lovebyrd's gorgeous new designs. Browse through their extensive portfolio of beautifully crafted envelopes, place cards, table names and more. Lovebyrd Calligraphy gives the smallest details a unique and exquisite touch! Contact The Lovebyrd Calligraphy at 405.306.5366 or thelovebyrd@gmail.com.