Archive
Meet Madison's On Main!
by Brides of Oklahoma January 13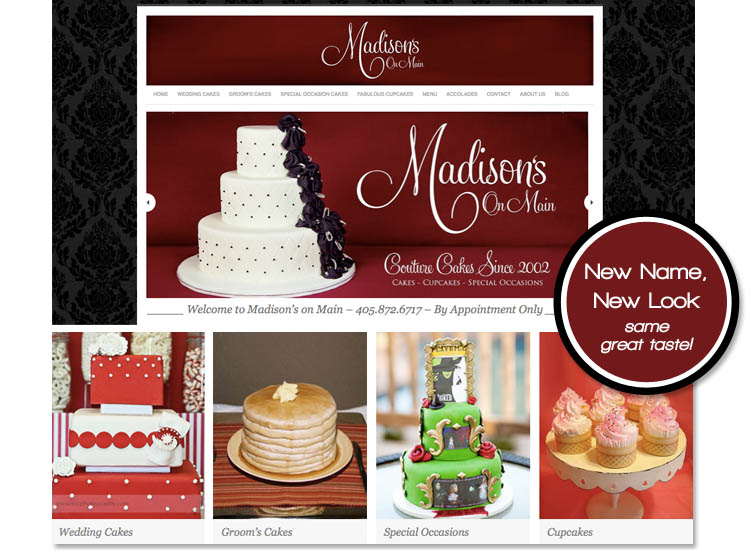 Formerly McNeil Manor, Madison's on Main now has a new name, new look and new location. After spending five years in the Tulsa market, owner and cake designer Donna has headed south to Norman! Still serving the same delicious desserts, Madison's on Main is now excited to service the OKC Metro Area! Be sure to browse through their galleries featuring tons of fabulous designs on their brand new Web site! Enjoy!