Archive
Neat Treats and Sweets!
by Brides of Oklahoma August 9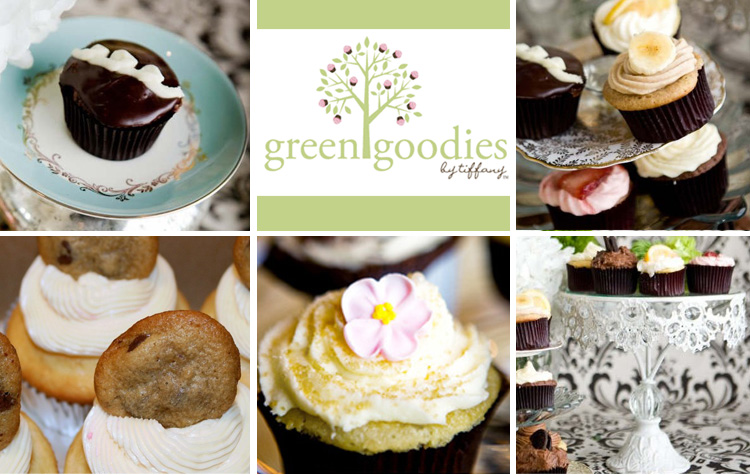 When we crave something sweet, we think cupcakes are the perfect solution! Unfortunately, if you happen to have food allergies it can be difficult to find many options. This problem is what prompted Tiffany to open Green Goodies  cupcakery. Located in Nichols Hills, it is Oklahoma City's first peanut-free cupcake bakery. Not only does she offer organic cupcakes made from scratch, but also gluten free, dairy free, nut free, egg free, vegan and diabetic friendly options. Now everyone is able to enjoy these delicious treats! Head over to Green Goodies and take your pick of flavors such as strawberry, red velvet, Halle Berry, cookies 'n cream, and of course, classic vanilla and chocolate. Opt for one of these adorable cupcake towers at your wedding reception, or shower! Tres Chic! To see more delicious treats, check out her website by clicking here!