Archive
New with Vietri!
by Brides of Oklahoma March 6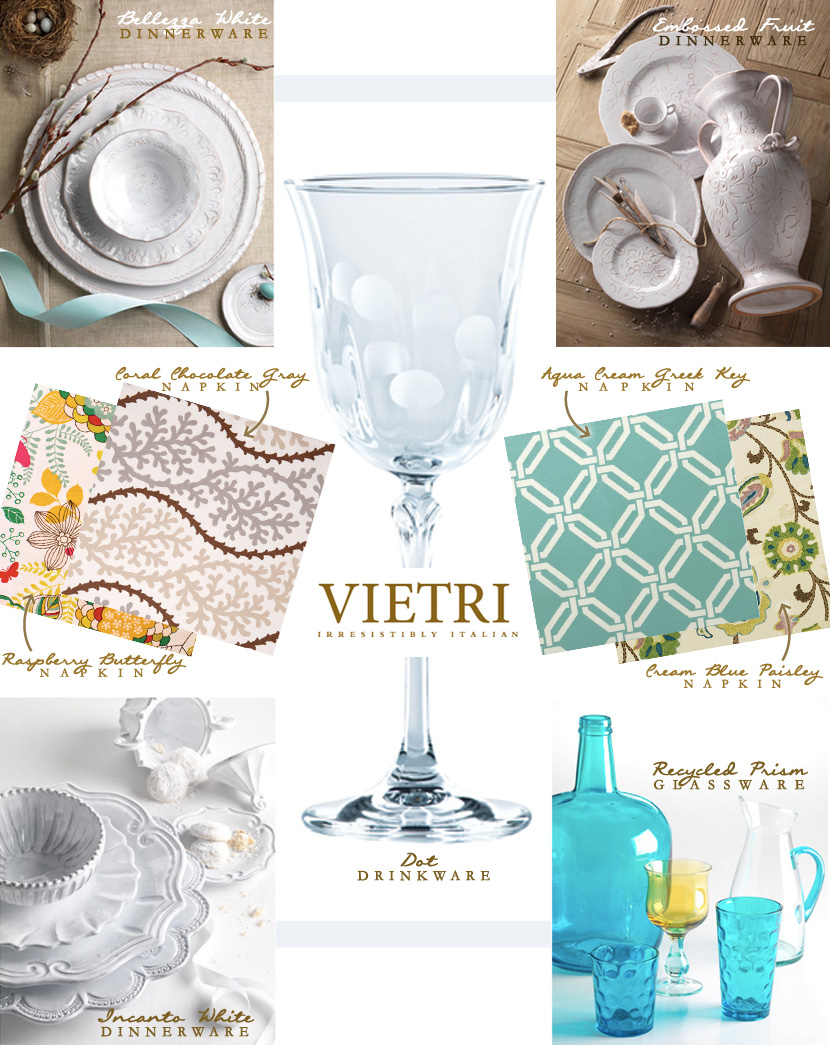 Vietri has just released their 2012 new additions, so we thought we'd share a few of our favorite pieces with all of you! Starting with the "Bellezza" collection, meaning "beautiful" in Italian and is certainly that! Featuring tons of complementing pieces in an array of five colors (buttercream, white, sky blue, tomato red and celadon). We're also huge fans of their fun, retro and floral print napkins— mix and match your faves to create a table setting that showcases your personal style. Last but not least, pour up something refreshing in these bold hues of prism glassware. The perfect mix of bold and beautiful to complete your dining ensemble!
Vietri is available locally at Bebe's, B.C. Clark Jewelers, The Paper Lion and Cayman's in Norman.