Archive
One Great Sale!! Two Great Stores!
by Brides of Oklahoma March 2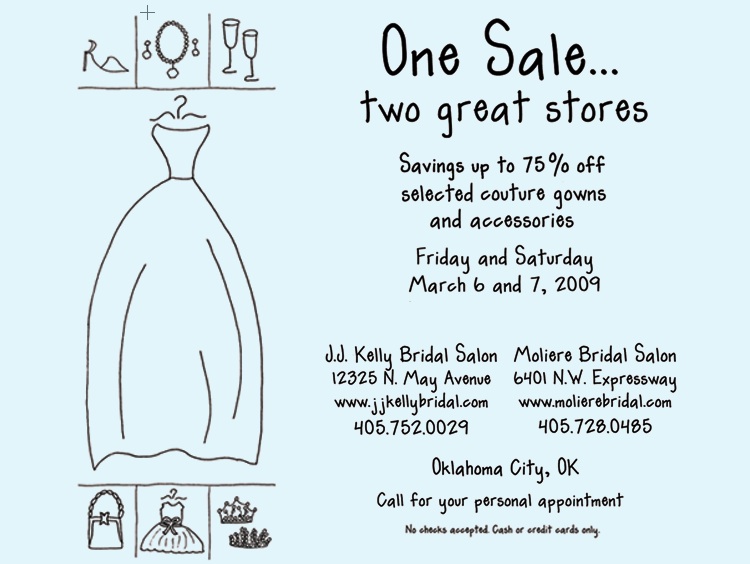 Sound too good to be true?  It's not!!!  Two incredible bridal boutiques — J.J. Kelly Bridal Salon and Moliere Bridal — are partnering to offer the Oklahoma bride some incredible deals!  Savings up to 75% off selected couture gowns and accessories — this weekend ONLY — March 6 and 7.  This sale is HUGE, so we suggest calling to book a personal appointment.  To reach J.J. Kelly, call 405.752.0029 and reach Moliere at 405.728.0485.