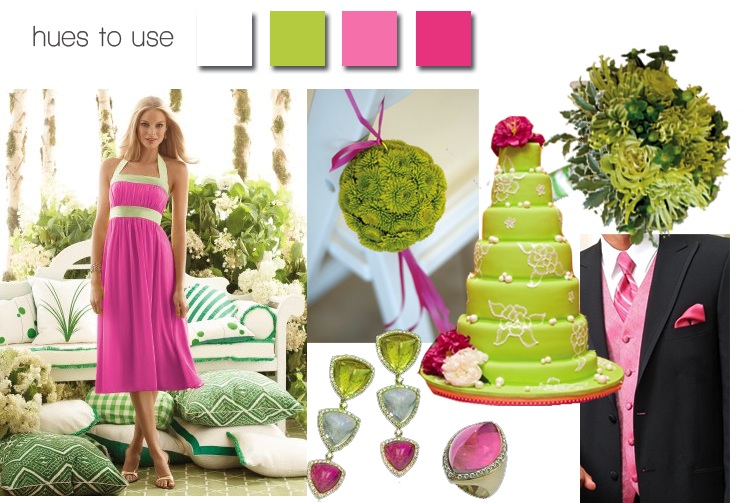 After getting a sneak peak at the setup going on at Marianne's Rentals for tonight's big event —  I was inspired to do a pink and green inspiration board. This After Six, tea-length fuchsia halter dress in nu-georgette is trimmed with
mint satin (this dress comes in endless color options- which is just one reason we love it!) Available at Bella Rose Bridal in Edmond.  Pair it with these fabulous 63.8 ct trillion yellow & pink Tourmaline set with 2.78 ct diamonds and the matching pink Tourmaline ring by Yvel, available at Naifeh Fine Jewelry.  Funky lime colored flowers and a simple fuchsia ribbon add a twist to the ceremony, these creations are by Oklahoma floral designer Cole Dewey of Cole Dewey Designs. Add even more fun to the reception with a custom lime fondant cake by Amy Cakes of Norman. Don't forget the groom! Head to Tuxedo Junction two-button, peak lapel with
satin piping in the hottest pink!