Mag Life
Spring/Summer 2011 Cover Revealed!
by Brides of Oklahoma December 30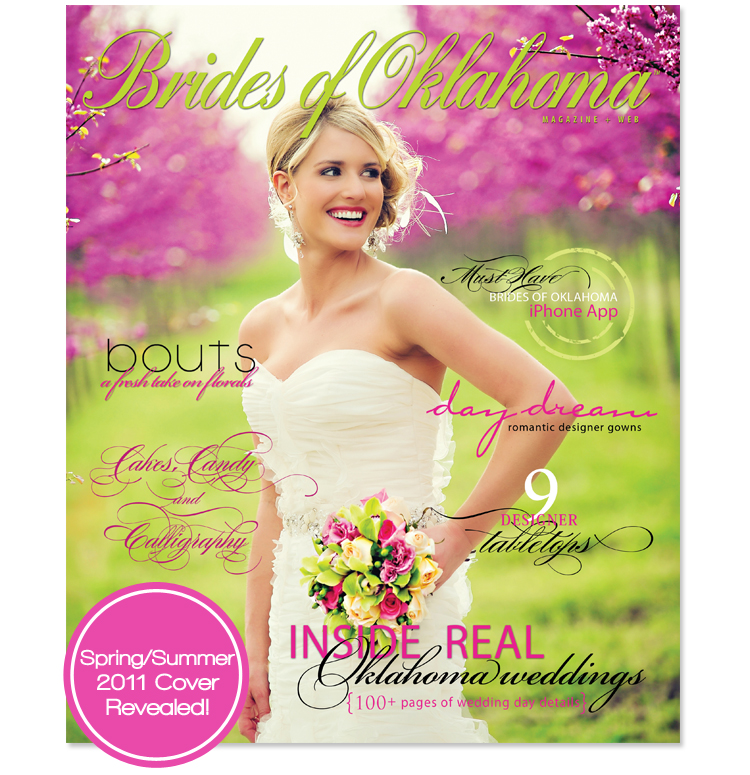 We have been anxiously waiting to share a sneak peek of the latest Oklahoma bride to grace the cover of Brides of Oklahoma. With magazines hitting newsstands by the end of next week, we knew it was the perfect time to reveal the new Spring/Summer 2011 cover bride! With hundreds of submissions for each issue, it's never an easy decision! When we saw Katie Johnson-Smith's images captured by the talented Holli B Photography, we were instantly drawn to this beautiful bride and the stunning and vibrant background. Leave it to Oklahoma to offer such beautiful natural scenery! Katie Johnson and Brad Smith tied the knot on May 15, 2010, at Gaillardia Country Club. You can find their gorgeous wedding on pages 26 & 27 of the latest issue. To learn more about the cover photographer, check out Holli B Photography online and be sure to pick up your copy of the new Spring/Summer issue! You can find Brides of Oklahoma across the state at Barnes and Noble, Borders, Hastings, Waldenbooks, Books-A-Million, Full Circle Bookstore, Steve's Sundry and Whole Foods. Cheers!