Archive
That's A Wrap!
by Brides of Oklahoma September 22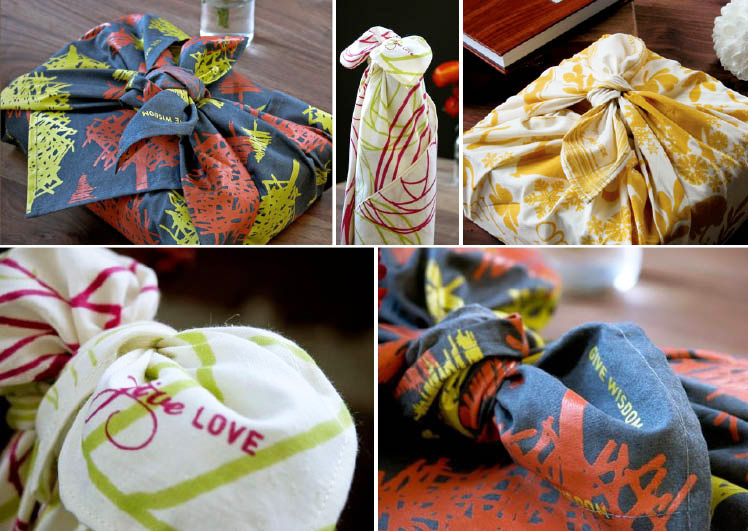 We are loving this earth-friendly,
reusable gift wrap by Chewing The Cud. Each design is hand-printed on
100 % organic cotton with soy-based inks. Wrap your bridesmaid's gifts
in style with these lovely designs. And because it's reusable, it's the
gift that keeps on giving! In the spirit of giving, each fabric wrap
has GIVE LUCK, GIVE LOVE or GIVE WISDOM. Shop Chewing The Cud online! Enjoy!