Magazine
The [B] Galleries – Oklahoma's Online Wedding Resource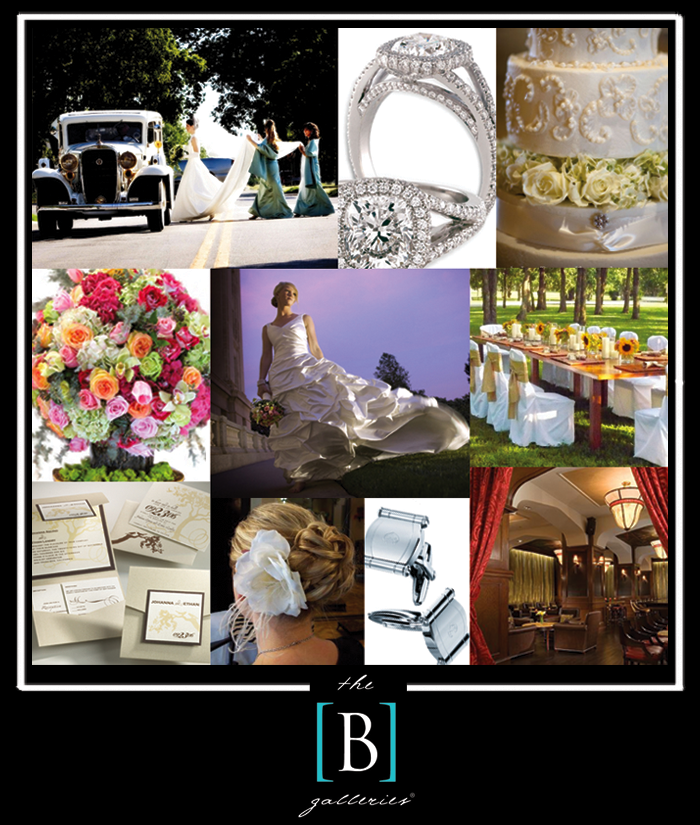 Images above (from top left to bottom right) were taken from the following vendor galleries:
Cathy Johnson Weddings (photography by Kevin Paul Photography); B.C. Clark Jewelers; Mishelle Handy Cakes (photography by Lynn Timmons Photographer); Hydrangea Floral Design Studio; Beautiful Day Images; Post Oak Lodge; No Regrets; Sharon Tabb Event Hair & Make-up; Naifeh Fine Jewelry; Skirvin Hilton Hotel
Although we're admittedly biased, we think The [B] Galleries online is the absolute BEST online wedding resource for the Oklahoma bride!  Whether you're looking for a wedding planner and event designer, photographer, florist, caterer, venue, or you get the point…  Find it all in The [B] Galleries from the comfort of your own home – anytime – day or night.  Browse through each vendor's gallery to get a peek at their talent and click right through to their Web site for more information or to contact them directly.  And, while you're looking, be sure to check out the real wedding galleries online for a little inspiration.  These are some of our favorite Oklahoma weddings and we'll be adding more soon!