Archive
The Perfect Holiday Bling
by Brides of Oklahoma December 3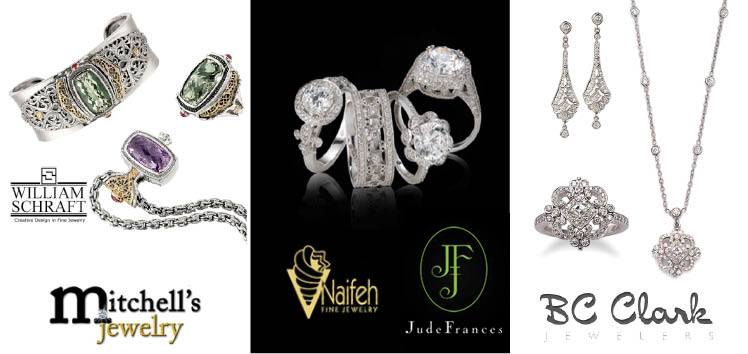 Our favorite jewelers are turning up the heat for some winter savings! Mitchell's in Norman is hosting a William Schraft trunk show today! Drop by for Ladies Night from 6-9pm to check out the collection.
Have you made out your wish list? Stop in to see Valerie at Naifeh Fine Jewelry in Oklahoma City and let her know what you're wishing for this holiday season. Men's Night at Naifeh's is next week, December 9, and Naifeh is following it up with a Jude Frances trunk show for some additional savings!
And who can forget an annual favorite? BC Clark Jewelers is hosting their biggest sale of the year, the entire month of December. With the jingle we've been humming all day…It's BC Clark's anniversary sale! Check out their websites for the latest details! Ciao!