Archive
Two Weeks Left to Get Your Wedding or Engagement Announcement in the Mag!!!
by Brides of Oklahoma October 1
Only two weeks left to submit your bridal or engagement announcement to The Brides of Oklahoma for inclusion in the January, 2009 issue!  For your convenience, bridal and engagement space can be purchased online.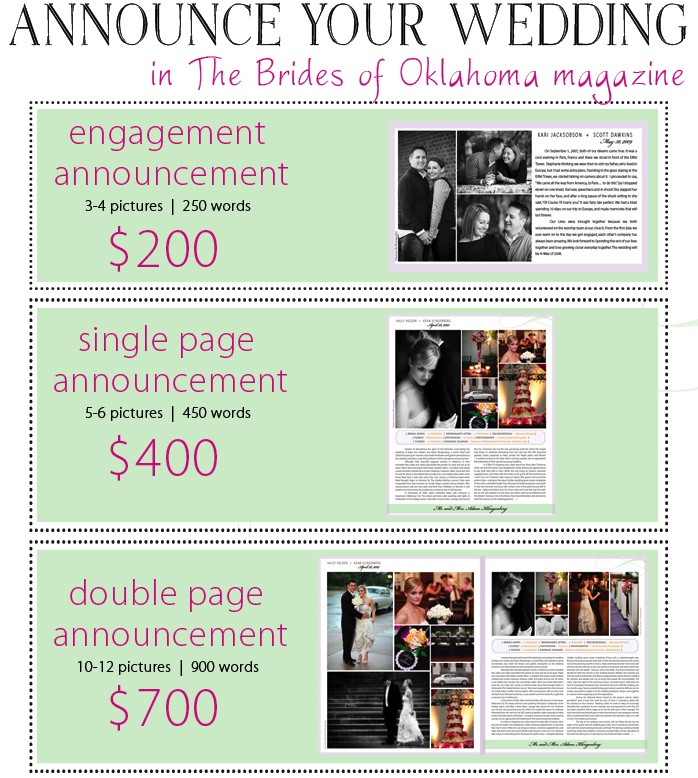 To purchase a half-page engagement announcement ($200), click here.
To purchase a single page bridal announcement ($400), click here.
To purchase a double page bridal announcement ($700), click here.
 
The July 2009 issue of The Brides of Oklahoma magazine will feature weddings from October 15, 2008 – May 15, 2009, and engaged couples who plan to wed anytime after July, 2009.  Space in the July, 2009 issue is expected to fill quickly, so reserve your space today!