Magazine
Vows: Traditional or Personalized?
by Brides of Oklahoma August 2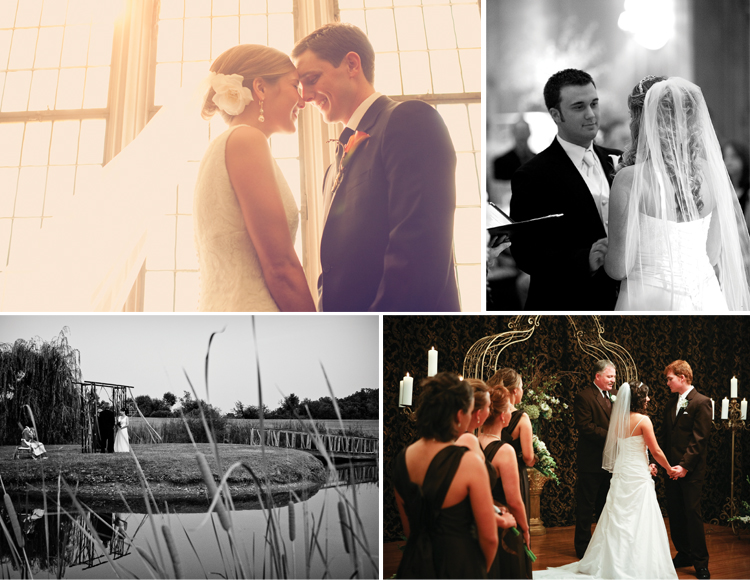 Planning to write your own wedding vows? Whether you're a traditionalist or a trendsetter, choosing the vows for your wedding day is a romantic and very important task. Oklahoma City's Rev. Yareni Alvarado can help plan the perfect ceremony with customized nuptials that fit the personality of the bride and groom! Variations of traditional, religious words have been around forever. Some find strength and comfort in reciting them. Do personalized vows sound more meaningful? Ask yourself these questions: What is the single greatest thing about the person you are marrying? What does marriage mean to you? What is your favorite memory of your partner? Whatever your style, wedding vows are unique, loving promises that set the tone for the newlyweds, the perfect opportunity to express your love for one another!
Photos: top left-Carl Zoch Photography, top right-Lynn Timmons Photographers, bottom left-Chris Humphrey Photographer, bottom right-Joel Jordan Photography